Bionic Plucks & Mallets (LITE) – a unique "transient splicing engine" which allows you to combine different transients (the attack of the sound) with different tails to create your own unique sounds.
Bionic is designed to give detailed control over a range of parameters needed to mix and match a number of different initial transients to another set of tails/longer sounds.
Original Price: $30.00 Value | Now Free for a limited time
Extensive sound-sculpting controls, including crossover fade (between transient and tail samples), crossover point, tail envelope, transient attack curve (shape)
Vibrato, Velocity Sensitivity (Volume, Low Pass and High Pass) and Humanize Controls for in-depth realism
20 Presets: Tap Celesta, Tap Bell, Mr Android Pluck, Plastic Pizzicato Bass, Breathy Stab, Expansive Xylophone, Rhodesian Scholar, House Organ, Vibey House Organ, Steel Drum Baby, Music Box, Starlight Swoosh, A Gong or Two, Plucky Squelchy Bass, White Noise Organ Stab, Pillow Harp, Gamelan, Hammond Bass, Electric Bass, Heavy Tines.
The total size of sampled content: 0.36 GB
Note: Requires Native Instruments Kontakt 6.4.2 (Full Version)
Guitarist (AU, VST2, AAX, Standalone) by Sugar Bytes
GET 66% OFF For only $39.99 (normally $119)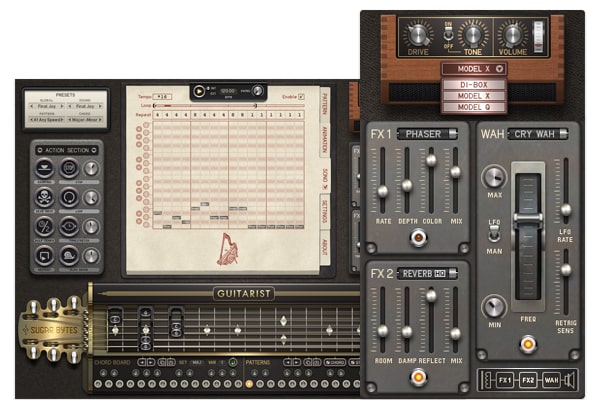 {{comment.name}}
{{comment.created | tsdate:'MMMM dd, yyyy'}}
{{comment.created | tsdate:'h:mm a'}}
{{comment.comment}}
{{replyComments.name}}
{{replyComments.created | tsdate:'MMMM dd, yyyy'}}
{{replyComments.created | tsdate:'h:mm a'}}
{{replyComments.comment }}