808 Studio 2 – Bass Synth
808 Studio 2 was designed for cutting edge quality 808 sub-bass. Perfect for hip hop and trap or any genre that requires a hard-hitting bass synth.
With 808 studio 2, we went one step further by adding advanced features such as drag and drop modulation for advanced synthesis, and an advanced sequencer which allows overlapping notes to get that classic pitch glide effect used in trap music. 808 Studio 2 could inspire your next beat just by hitting one key.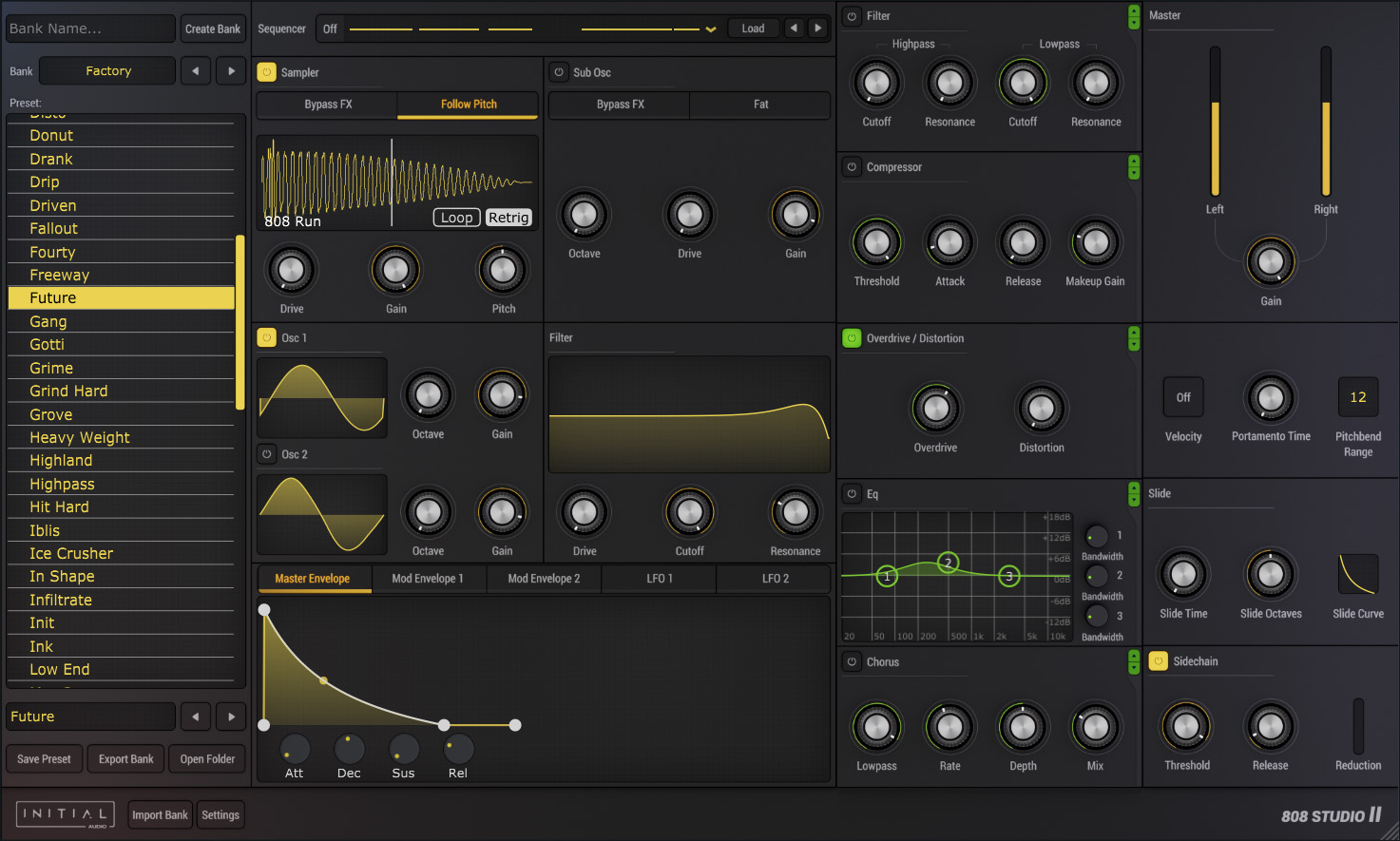 808 Bass Synth
Windows 64Bit VST Plugin
Mac VST & AU Plugin (Mac Os Catalina compatible)
Digital Download after purchase.
Lifetime free updates. Pay once and get any future updates for free.
Tags
Leave a comment
Comments ({{ storyCommentsCount }})
{{comment.name}}
{{comment.created | tsdate:'MMMM dd, yyyy'}}
{{comment.created | tsdate:'h:mm a'}}
{{comment.comment}}
{{replyComments.name}}
{{replyComments.created | tsdate:'MMMM dd, yyyy'}}
{{replyComments.created | tsdate:'h:mm a'}}
{{replyComments.comment }}