We've assembled a list of the best Free VST Plugins for April 2021. You may find it quite interesting and want to introduce it to your next track. Before you download, watch the demo video. Some of the offers are only available for a limited time, so act quickly.
We've also included a few free plugins that have been around for a long time so that beginners can benefit as well. This article will be updated till April 30, 2021. Don't forget to visit again, you may find something new.
1. Ocean Swift Synthesis
This year, one of the coolest freeware plugins is provided by Ocean Swift. Ocean Swift has created unique instruments, audio plugins and applications. All the details are available on their website and it's huge, so not repeating the same information. Just go there and enjoy the ocean.
Format : VST/ VSTi Windows 32/64 Bit
2. Ample Sound Ample Guitar M Lite II
Ample Guitar M Lite aims to bring a Martin D-41 Acoustic Guitar sound to your studio.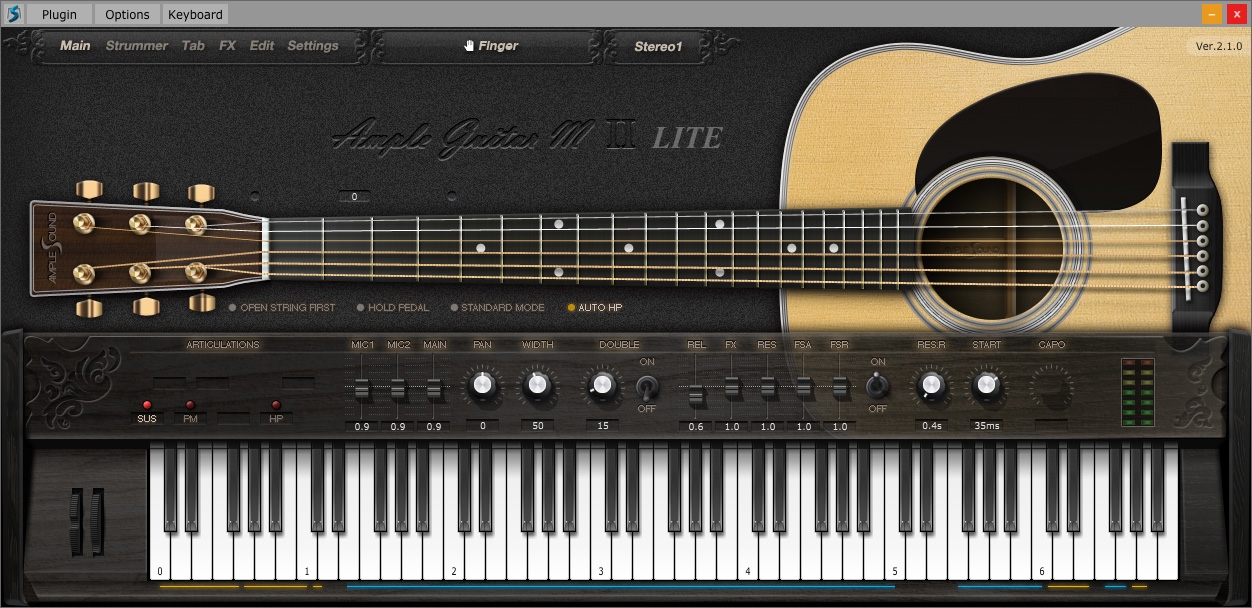 Windows: Windows 7/8/10, 64-bit only (32-bit not supported)
Mac: 10.9 or newer
Format: VST2, VST3, AU, AAX and Standalone host.
Size: 5.83 GB
3. Ample Sound Ample Bass P II Lite
Ample Bass P Lite aims to bring the Fender Precision Bass sound to your studio.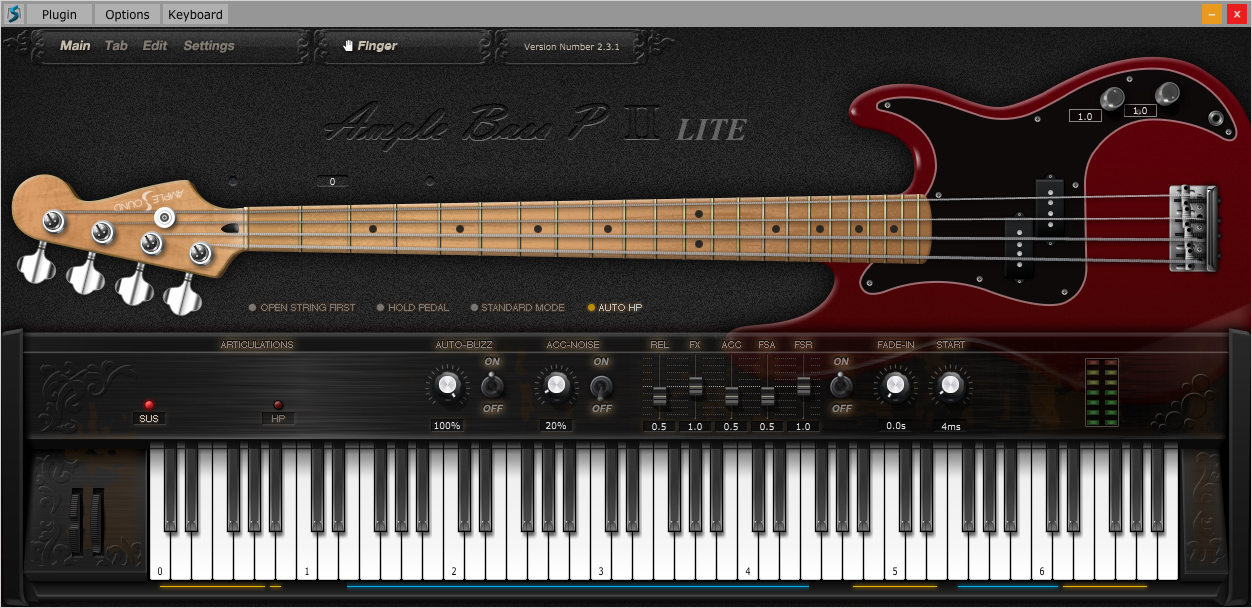 Windows: Windows 7/8/10, 64-bit only (32-bit not supported)
Mac: 10.9 or newer
Format: VST2, VST3, AU, AAX and Standalone host.
Size: 3.6 GB
4. Ample Percussion Cloudrum
Cloudrum is a unique and relaxing Steel Tongue Drum with a range of 3 octaves. It produces wonderful tones, adds color and a unique moderation to your music, no matter the genre.
Windows: Windows 7/8/10, 64-bit only (32-bit not supported)
Mac: Mac OS X 10.7 or higher
Format: VST2, VST3, AU, AAX and Standalone host.
Size: 760 MB
5. Spitfire Percussion
This incredibly versatile selection of percussion instruments will provide the backbone to your next track, for media composition and electronic production alike. From essential drum hits to shakers, timbales, cowbells and congas, these instruments have been expertly recorded by producers and multi-instrumentalists Edward Scull and Sebastian Truman.
6. XPERIMENTA Cajon
There are four free virtual instruments available at Xperimentaproject. This one is the latest release.
It is FREE but requires Kontakt Full 5.5 or higher.
Size: 4.71 MB
7. SATELLITE PLUGINS 2.0
It is a Cross-platform collaboration plugin for Ableton Live, Logic, FL Studio, Pro Tools, and other DAWs. It is prepared by Musicians and developers that love and care about successful collaboration.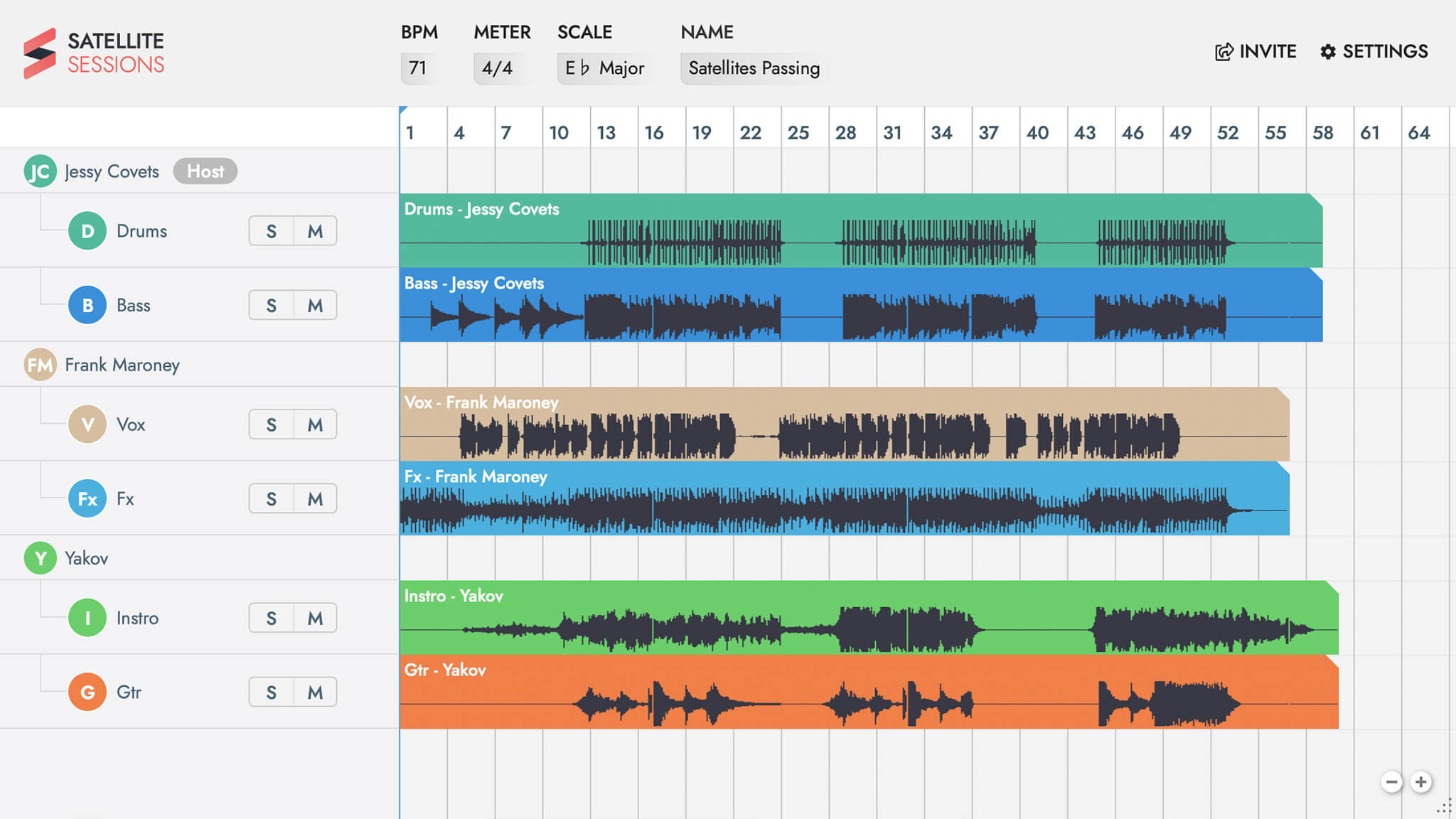 You can be on Ableton Live (Win), your teammate can be on Pro Tools (Mac), and another teammate can be on FL Studio (Win), working from 3 different locations in the world. All 3 DAWs will be connected perfectly.
8. Surge Hybrid Synthesizer - New Version Released
Surge is a virtual synthesizer released into open source by creator Claes Johanson in September 2018 and maintained by a group of volunteers since then.
The Latest version 1.9.0 was released on 2021-04-21
1.9 has hundreds of changes and features, the details can be found here.
Friends, almost all information is available on the website of Surge, so I'm not in the mood of repeating all those information here.
Just visit the website, download a suitable version and enjoy playing on Surge. In addition, let us thank the whole team of Surge who has contributed to building this beautiful synth.
If you create any music using surge, please share it on our FB page and let others know the capability of this synth.
Big thanks to Team Surge from Pluginbox
Enjoy!!!

9. Iota Mini VST by AngelicVibes
Iota Mini VST is a free virtual instrument software created by AngelicVibes. It contains 50 high-quality instruments and 60 drum samples. Iota Mini features a drum machine that can easily be connected to your MPC.
With its unique and eye-catching interface, to its trendy sound design, Iota Mini is one every producer needs in their studio. Join hundreds of thousands of producers and start using IOTA products today.
Watch a demo of the IOTA MINI
Iota Mini Walkthrough
Designed For: Trap, Hip Hop and Rnb
For use with: As plugin within any VST/AU DAW
Number of presets: 50 Instruments + 10 Drum Kits
Download size: 4.2GB (PC) | 2.2GB (Mac)
System requirements: AU/VST2/VST3, 32/64 bit and PC and MAC support
Full Version Coming Soon
If you like IOTA, you should also see the Uphoria VST and other amazing products by AngelicVibes.
Uphoria is one of the hottest romplers for Trap, Hip Hop and R&B producers.
10. Zampler // RX Sampler - FREE
Zampler // RX is a free powerful Sample Workstation for VST & AU that includes a variety of ways to sculpt and manipulate sounds.
For finest sound shaping: the integrated multi-mode filter offers the types low, high, bandpass and bandstop as well as various combinations of these.
The plug-in is available for the VST and AU interfaces and impresses with its well-thought-out features. In addition to REX loop compatible sample oscillators, the Zampler is capable of supporting the .sfz format which makes it a perfect fit with the sample libraries from our sister site Loopmasters.
The free installer download comes with 2 free banks and a selection of sounds curated from various Loopmasters packs for you to enjoy:
"Dance Production Sounds" - The pack is a total of 332Mb and includes 30 Multi-Samples, 1 bank file, and 333 Multi Samples.
''MainRoom and EDM DrumKits'' - The pack is a total of 111Mb and includes 30 patches/kits, 1 bank file, and 457 Multi Samples.
Expansion Packs and Bundles made by Loopmasters are also available to purchase.

SPECIAL DEAL & BONUS OFFERS
1. Orb Synth
State of art wavetable Orb Synth is available at only 1€ (original price 49€) for a limited time. It has dozens of presets and many effects.
Don't miss this chance again.
Original Price: 49€
Deal Price: 1€
USE CODE: ORBS
2. Essential Keyboard Collection by SONiVOX
This dynamic instrument features a wide library of highly playable sounds designed to sound great in live performances or studio use.
Features

Thirteen stunning Instruments each with multiple presets:
Steinway Grand Piano

Upright Piano

Yamaha Grand Piano

Rhodes Mark I

Rhodes Mark II

Electric Organ

Pianet

Harpsicord

Toy Piano

Clavichord

Harmonium

Tonewheel Organs

Church Organ



Original Price: $199.00
Deal Price: $9.99
3. Rigid Audio Complete Loop Bundle - Six Kontakt Instruments
This limited-time bundle contains Cinematrix, Synferno, Supine, Sore, Acoustic Isolation and Plethora. Don't miss this offer.
Rigid Audio have been creating premium Kontakt instruments and sound design tools since 2015. Cinematrix, Synferno, Supine, Sore, Acoustic Isolation and Plethora are included in this bundle.
Important Notes:
The Full version of Native Instruments Kontakt 6.2.2 or above required to run this software.

This software will not function in full within the FREE Kontakt Player engine and will only be available in DEMO mode.
Original Price: $515
Deal Price: $9 ONLY