A list of the best FREE and Premium Audio Plugin Deals will be shared and updated for this Black Friday. Benefit from these time-limited free and premium offerings and enjoy making music.
1. Usynth DRIVE by UJAM | FREE
German-American plug-in maker UJAM announce the release of DRIVE: It's a fully functional yet free synth plug-in for Deep House and Electronic music production. Usynth is about making a complex machine intuitive and welcoming – by eliminating complexity and controls on the outside, and by heavy curation of sound design controls by the sound designers so musicians get presented with a few dozen easy, useful choices instead of a thousand they can't use anyway.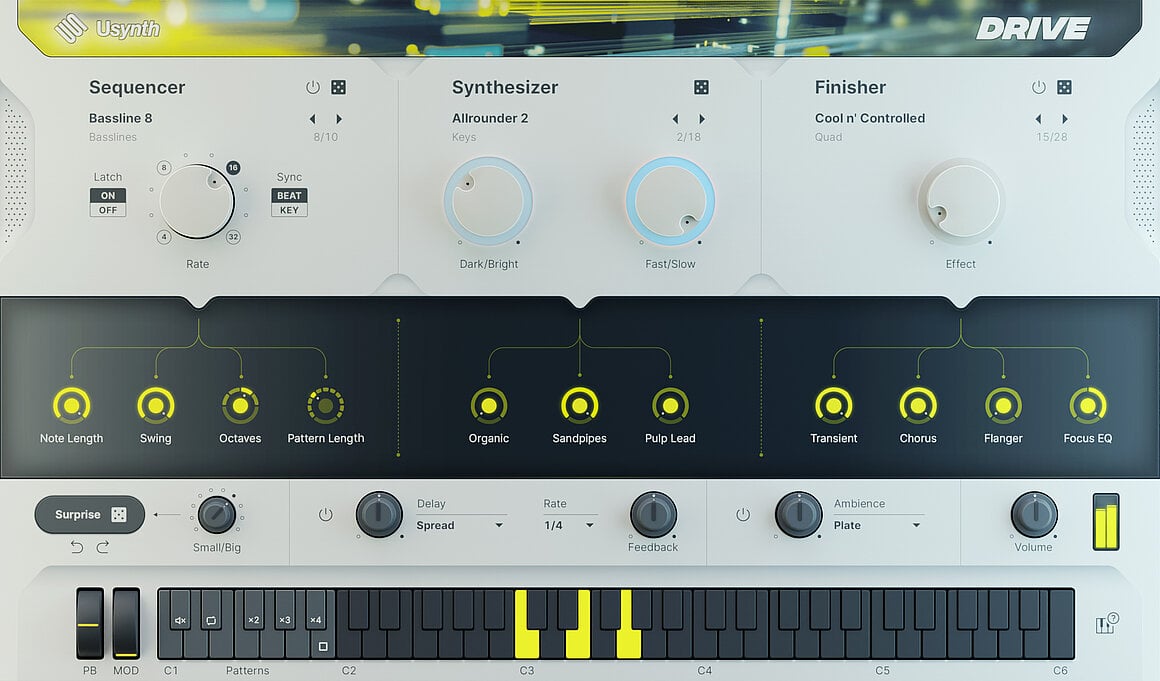 Usynth doesn't require you to know how a synthesizer works in order to find and create inspiring new sounds. DRIVE comes with 100 global presets, 25 Sequences, 100 Synth Modes and 90 Finisher.
DRIVE is now available for free to download in VST2, AU 2, and AAX formats for any compatible DAW, including Logic, Garageband, Cubase, Ableton Live, Pro Tools, FL Studio and Studio One.
2. Experiverb by Audiomodern | FREE
Experiverb is a new shape-based reverb plugin that allows you to experiment with different shapes and patterns. Browse through space forms and change your acoustic space.
Experiverb is available for Windows & MacOS and is FREE until it's gone forever on December 4, 2022.
3. Air | Music Edition Plugin by Soundparticles | FREE
Air | Music Edition is the perfect plugin to quickly and realistically simulate the distance and depth of musical elements in any mix.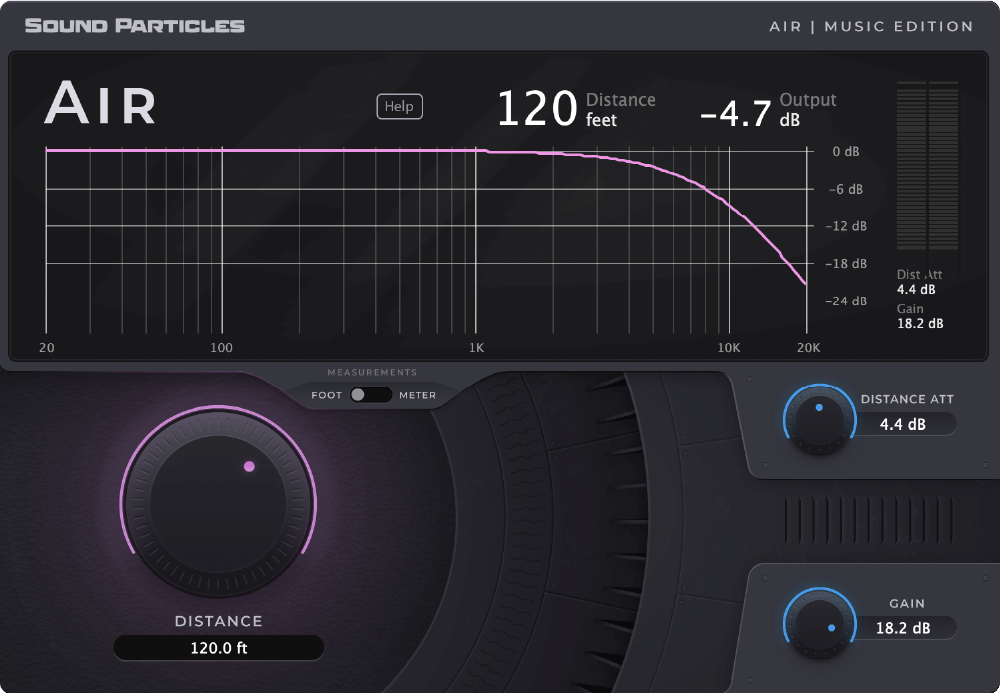 Air will help you achieve natural-sounding performance results in the studio and sound like the real deal in seconds. Elevate your music, let instruments breathe and mixes shine.
Formats: AAX, AU, and VST
4. Free Brand New Plugin by Waves
This Black Friday, Nov 25, Waves releases a BRAND NEW FREE PLUGIN.
One has to sign up to get the free plugin releasing on November 25, 2022.
If you are planning to purchase any new plugin at waves, save an additional 10% off any purchase of plugins and bundles totaling $50 or more. Use this code: YNY23
5. Audiolens by iZotope | FREE
The new Audiolens desktop app makes track referencing and comparison easy by analyzing audio from any streaming platform or audio source.
Play your chosen audio through the selected output of your device and the application will collect data on key sonic characteristics, helping you to visualize, compare, and match your favorite reference tracks and sounds.
The reference analysis from Audiolens is seamlessly integrated with iZotope plug-ins Ozone 10 and Neutron 4, eliminating the need to download tracks or set up tedious audio routing. This saves you time and allows you to easily match to your references and fine-tune your sound
6. Loopcloud Blackfriday Sale & FREE Plugin
This Black Friday, Loopcloud presents an exquisite seasonal deal for all music producers. Running until 6th December, get two months of Loopcloud for just $2/£2/€2 and receive a FREE COPY of the revolutionary Future Audio Workshop SubLab synthesizer, worth $70.
SubLab features 6 signature Bass Packs and 250 kick samples. With 2 months of Loopcloud for only $2/£2/€2, subscribers have plenty of time to sound library of 4 million sounds, exclusive artist pack series, and in-built instruments, DRUM & PLAY.
Loopcloud Black Friday Deal: Free 14 day trial, then 2 months for $2 / £2 / €2
Plus FREE COPY: Future Audio Workshop SubLab synthesizer
7. Melda Production MReverbMB | Free with any purchase
MReverbMB extends the possibilities well beyond that of standard quality reverbs by allowing you to process up to six distinct bands simultaneously. This reverb plugin can provide everything from extremely realistic halls to unbelievable effects. Engage your distinct originality with this reverb.
System Requirements

Windows | Windows Vista / 7 / 8 / 10 (64-bit only)
VST / VST3 / AAX compatible host (64-bit only)
Intel/AMD processor with SSE2 support

Mac OS X |Mac OS X 10.9 and newer (64-bit only)
VST / VST3 / AU / AAX compatible host (64-bit only)
Intel/AMD processor with SSE2 support or Apple Silicon processor
8. zplane deCoda LE | Free with any purchase
DeCoda by zplane combines a variety of audio technologies to make learning and practising new content simpler and faster. DeCoda is software made to assist musicians of all skill levels in learning and rehearsing musical sections.
DeCoda will instantly detect and map the chords, song structure, and pace using simple drag-and-drop features. The user can then progress through the portions at several tempos, beginning slowly and picking up pace as their ability improves. A focus EQ tool may isolate specific areas of the audio spectrum depending on frequency and panning information, and the musical key can also be instantaneously adjusted. Pitch can also be changed in both directions by up to an octave.

System Requirements | 100 MB Free Hard Disk Space | Resolution - 1366 x 768

Mac | macOS 10.15 Catalina - macOS 12 Monterey (Intel / M1 Apple Silicon supported) (64-bit only)

Windows | Windows 10 - Windows 11 (64-bit only)
9. Krotos Studio | Free
Krotos Studio is the sound platform for all skill levels. Creat unique and royalty-free sound effects easily.
Krotos Studio is an audio plugin and it runs inside Digital Audio Workstations (DAWs). It is not a standalone application, and you must run it inside one of these other applications.
10. Unison Free Black Friday Pack | Free
Inside you'll get a combo of 625 free samples, loops, MIDIs, templates and more, with a sampling of some of upcoming deals.
What's inside the Unison Free Black Friday Pack?
40x Advanced Scales MIDI Files

75x Artist Series Samples

15x Bass Loops

15x Drum Loops

19x Famous Beatmaker Drums

2x Famous Beatmaker Templates

15x Famous Mainstage Serum Presets

36x Famous MIDI Chord Progressions

124x Guitar Loops, Stems & MIDIs

15x Melody Loops

36x MIDI Basslines

36x MIDI Chord Progressions

10x Full MIDI Drum Kits / 58x MIDI Drum Patterns

36x MIDI Melodies

12x Omnisphere Presets

55x Unique One-Shots (In C, E & G#)

20x Serum Presets

16x Vocals
11. Aviram Dayan Production | Giveaway 2022
Aviram Dayan Production is giving away Free copy of One of the Product of Your Choice to 3 Lucky People.
Best wishes to all !!!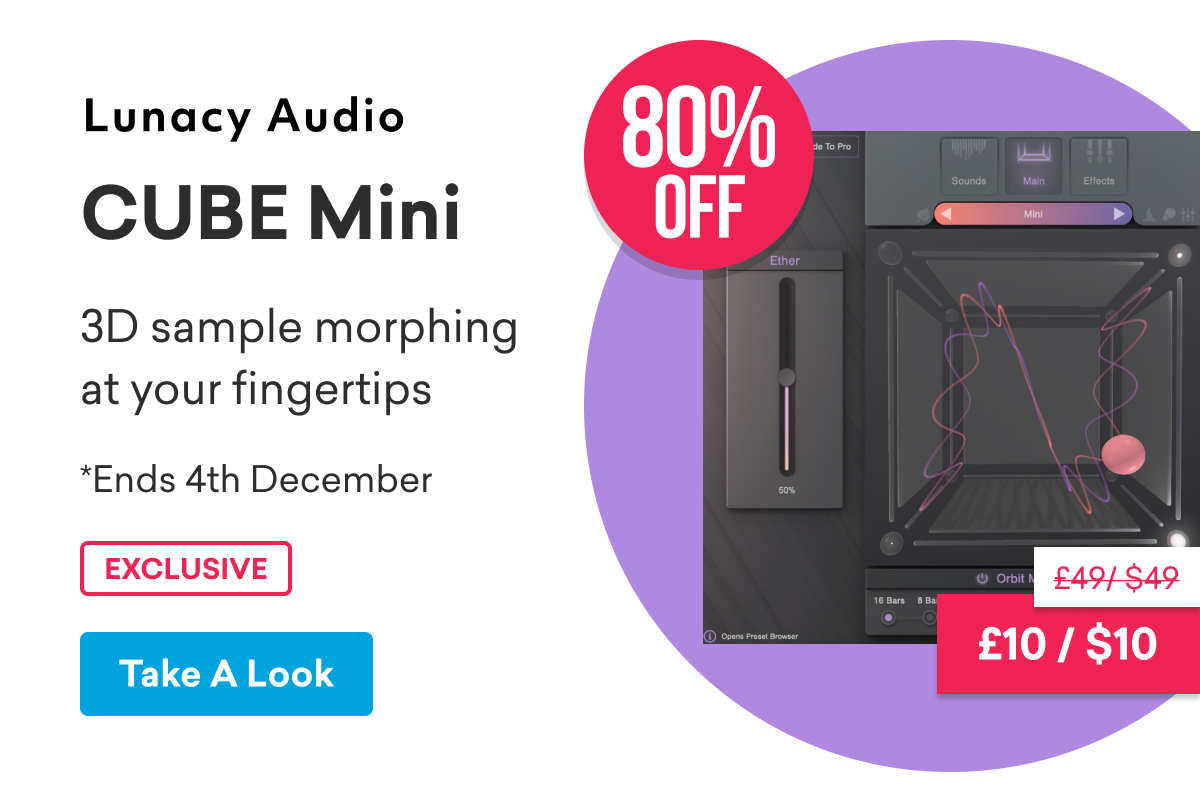 1. Noisy Synth by Expressive E
A hybrid between physical modeling and subtractive synthesis, Noisy uses the principles of acoustic resonance to bring life to both electronic and acoustic sounds. Noisy is designed to generate highly playable, multidimensional sounds, whose textures and articulations can be easily combined and manipulated.
System Requirements

MacOS 10.12 and higher (64-bit only) | AU / VST
Modern CPU (Ryzen 5, i5 or newer recommended)
4 GB RAM and 750 MB of HD Space

Windows 10 and higher (64-bit only) | VST
Modern CPU (Ryzen 5, i5 or newer recommended)
4 GB RAM and 750 MB of HD Space
Original Price:
Offer Price : $74.00 ( $149.00)
2. Neoverb by iZotope | Offered at $25.00
iZotope Neoverb is the most intelligent reverb plug-in for music producers.
Neoverb is powered by Exponential Audio's famous reverb engines. Inspired by classic studio hardware, Exponential Audio reverbs are beloved for their high-quality algorithms and realistic room sounds.
Plugin Formats:
- AU, AAX, VST2, VST3
- All plug-in formats are 64-bit only.
Reduced Price : $25.00
3. VocalSynth 2 by iZotope
VocalSynth 2 is an immersive vocal experience that adapts and adapts and evolves with your unique style and opens up a world of vocal possibilities. Color and shape vocals with five blendable eccentric must-haves and stompbox-style studio effects. A one-stop for past, present, and future vocal sounds, VocalSynth 2 features a Vocoder, Compuvox, Polyvox, Talkbox, and Biovox: a brand new effect based on the sonic qualities of the human vocal tract.

System Requirements:

Mac: macOS High Sierra (10.13.6) - macOS Monterey (12.3.x)* (64-bit only)
Windows: Windows 10 – Windows 11 (64-bit only)

Plugin Formats : AU, AAX, VST2, VST3
Offer Price : $39.00 ( $199.00)
Note: Some of the offeres displayed on this page are time limited deals. If you come late, the price you will observe may be higher than the offered one.
Enjoy the offers and don't forget to join our quite young Facebook Group where we share latest information about the music production. Cheers !!!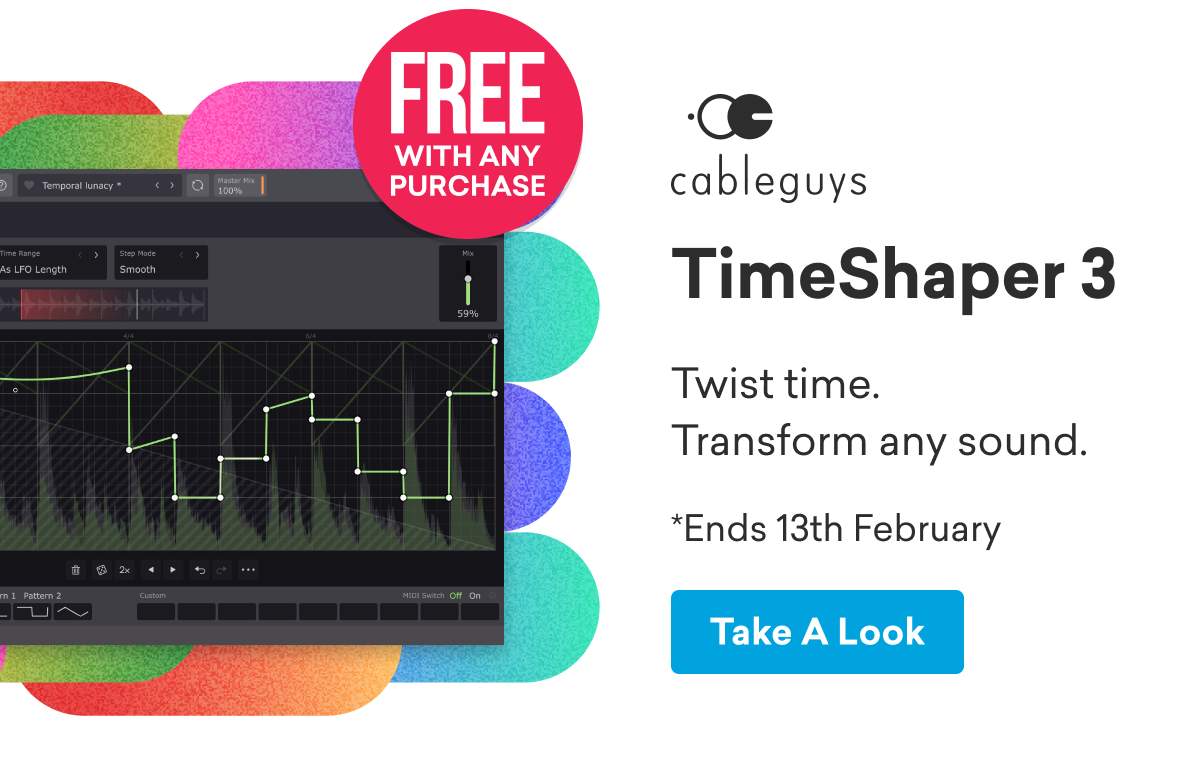 3. DESIGNBUNDLE - 10 DIFFERENT DESIGNING TOOLS
DesignBundle is the ultimate design suite that contains 10 different designing tools. Create a website, graphics, logos, Gifs and many more using the powerful Design Bundle online application.
Following tools are included in this bundle:
1. Landing Page Builder (Website)
2. Graphics Designer
3. Logo Creator
4. eCover Creator
5. Mockup Creator
6. Scene Creator
7. Stock Explorer
8. Flexible Image
9. eBook Creator
10. Video to GIF Creator
Original Price: $197.99 Annually | $39.99 Monthly
Get it now at a discounted price ($47 only - LIFETIME) with bonus applications. It will save your money.
In case of any payment replated issues, message at: primesuperdeals@gmail.com