Merry Christmas & A Happy New Year.
Share love, give support to those who need it, and make music.
Here we have listed newly released plugins, and discounts available for a limited period.
1. Guiro
Guiro is a free giveaway from Klevgrand. It is a Guiro that you can play using the modulation wheel on your MIDI controller.
To get your copy, simply login to your Klevgrand account (or create a free account). When logged in, Guiro will be available as an "exclusive member content" in the user area.
2. String Textures by Sonixinema
String Textures is a free virtual instrument for Kontakt. Strings that have been twisted, mangled and warped into a wide array in cinematic sounds. Featuring 10 custom presets ranging from a warm and delicate string to dark, dirty, detuned, distorted, pulsing and everything in between - download now for free and start making music!
THIS LIBRARY REQUIRES THE FULL VERSION OF KONTAKT 5.8.0 +
3. TEXTURE by Audiothing
Texture, an easy to use granular reverb with pitch shifting and mid/side mode. Texture can transform any sound into an ambient soundscape, or add that drone vibe to your tracks.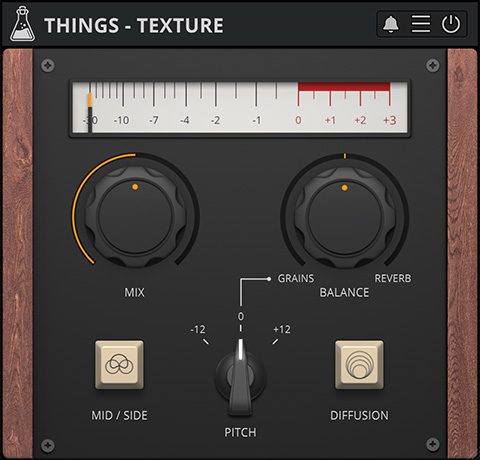 This plugin was inspired by the techniques used in the soundtrack and sound design of the award-winning indie game The Swapper.
The texture is FREE until December 31st, 2020.
4. DearVR AMBI MICRO
DearVR AMBI MICRO allows sound engineers to mix, monitor and render Ambisonics tracks right out of the box.
With the support of higher-order Ambisonics formats as well as multiple binaural output monitoring (i.a. Facebook360 and YouTube VR) it is an all-in-one solution for 360° Video and VR productions.
Available in

AAX / VST / AU PLUGIN FOR WINDOWS AND OSX
5. FOOMPH by Puremagnetik
Puremagnetik Foomph is a VST/AU Synthesizer plugin that is specially designed for detailed bass drum sculpting. It's a nice standalone drum voice but also perfect for low-frequency support and drum replacement on existing recordings. The synthesis engine relies on two sound engines allowing you to sculpt its tonal balance from purely electronic to acoustic bass drums.
Additionally, you can create hybrid drums that classic drum machines lack. For instance, you can create an 808-style sustain portion with an acoustic-style beater attack. The plugin normally costs $20 and is now free of charge for Christmas.
6. Ample Percussion Cloudrum by Ample Sound
Ample Percussion Cloudrum has been FREE for a long time but we are including here as per the request of many subscribers to provide them a list of the best vst instruments even if they are old.
Cloudrum is a unique and relaxing Steel Tongue Drum with a range of 3 octaves. It produces wonderful tones, adds color and a unique moderation to your music, no matter the genre.
Size: 760 MB, 44.1khz
Formats: AU, VST
Grab your Holiday Gift!
Share with your friends to support us.
Cheers !!!