We've prepared a selection of Free Chorus Plugins from some of the world's best music software providers. A chorus is a sound effect that imitates the effect of numerous sound sources. It simulates the effect of having several sound sources playing at the same time by duplicating the incoming signal and delaying and slightly detuning the duplicates, resulting in a thicker timbre.
1. OSL Chorus by Oblivion Sound Lab

OSL Chorus is modelled after the Juno 60's onboard chorus. It produces rich, wide choruses that are perfect for bringing dry synthesizers to life, but it sounds equally good on guitar, bass, and other instruments.
OSL Chorus is available in the following formats:
32 and 64 bit VST (Windows and Mac)
32 and 64 bit Audio Unit (Mac)
2. Blue Cat's Chorus by Blue Cat Audio
This plug-in also enables you to drastically change the original sound and create deep pitch modulation or crazy 'bubbling' effects. With the additional "Spread" control on the stereo version, the famous stereo widening and head-spinning chorus effects are a few click away.
System Requirements
Mac OS
Intel processor

Mac OS 10.7 or newer (Catalina and Big Sur are both supported)

VST / VST3 / Audio Unit / AAX compatible DAW (32-bit or 64-bit)
Windows
3. Acon Digital Multiply by Acon Digital
Acon Digital Multiply is a free and versatile chorus effect with a unique twist. Each simulated voice is processed with a phase randomizing filter so that unpleasant comb filter effects are avoided.
Plugin Formats:
Available as VST or AAX plug-ins on PC (Windows)

Available as VST, AAX or AU plug-ins on Apple Macintosh (OS X)
Acon Digital Multiply:
Chorus effect with up to six separate voices

Amplitude and

Frequency modulation

Adjustable pre-delay

Integrated equalizer for the effect signal

Graphical visualization of equalizer frequency response

A/B comparisons

Preset manager
System Requirements
PC Version (Windows):
Minimum 256 MB RAM (1 GB recommended)

Windows 10, 8, 7, Vista or XP
Macintosh Version (OS X):
64 bit Intel CPU

OS X 10.6 or later
1. Ignite by Air Music Tech
Ignite lets you write, record, and produce music with your favorite keyboard controller. Ignite includes over 275 instruments, many of which are taken from our renowned instrument collections - including Strike, Structure, and Velvet.
Compatible with AU and VST only | 64-bit compatible
Original Price : $69.99
Offer Price : $9.99
2. Twist 2 by SONiVOX
Twist 2 is a Spectral Morphing Synthesis instrument. Combining a dynamic interface, an advanced pattern generator, and onboard effects, Twist 2 is your toolkit for serious sound design using simple, time-saving controls.
Support 32 and 64-bit VST and AU, RTAS and AAX
Original Price : $49.99
Offer Price : $14.99
3. Wobble by SONiVOX
Wobble 2 is a Dubstep Grime Generator from SONiVOX. This highly expressive instrument revolves around two channels of our exclusive Spectral Morphing Synthesis engine.
Support 32 and 64-bit VST and AU, RTAS and AAX
Original Price : $49.99
Offer Price : $14.99
3. Dodge Pro by W. A. Production

Dodge Pro is the flexible and creative tool you've been looking for to take control of your sidechain shapes and make volume automation as simple (or as complex) as you want it to be.
System Requirements
Mac
macOS 10.13 or higher (macOS 11 Big Sur supported) (64-bit only).

VST2, AU, AAX
Windows
Windows 7 or higher

VST2, AAX
Please Note: ProTools 11 or higher is required in order to use the AAX version
Original Price : $29.00
Offer Price : $4.90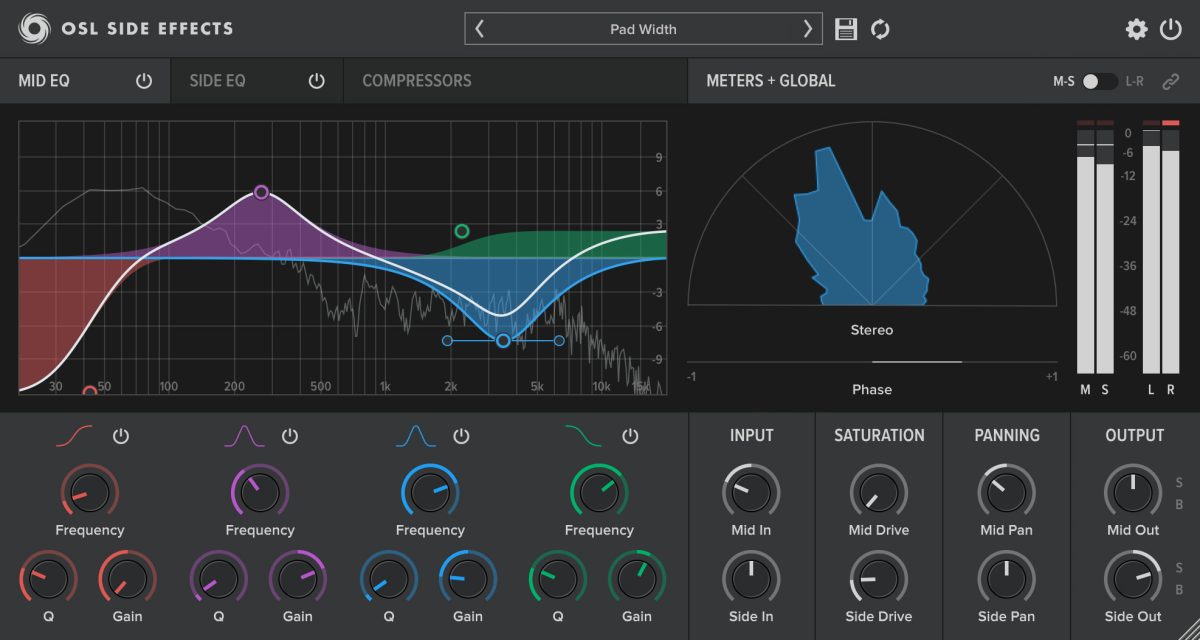 Click on the above image to view offer