Before few months, Echo Sound Works has released the House Piano Kontakt instrument free for limited time. Even today, one can download the same by following simple steps.
They have released one more free plugin named Vinly guitar. All the details are given below in detail. Don't forget to check the latest deals at the end of the article. Enjoy !!!
1. The House Piano by Echo Sound Works
It comes with 9 easy to use macros that allow you to quickly tweak the sound to perfectly match your productions.
Features :
Transient - use this macro to add a snappy pluck to the attack of the sound. Perfect when you need the piano to cut through a mix.

Bowed Keys - This macro adds a sustained layer to the notoriously short M1 piano sound.

Synth Keys - This macro adds a synthesized key sound to the main M1 piano.

Effects - Filter out high frequencies with the LP Filter and add some dimension with the reverb control.

Performance - These three macros allow you to fine tune the performance of the piano to fit your playing style or MIDI.
REQUIRES THE FULL VERSION OF KONTAKT.

Download size is about 400 MB.
2. Vinyl Guitar by Echo Sound Works
Vinyl Guitar is a character guitar plugin. We sampled a guitar through an actual vinyl record player and then made a playable instrument out of those samples.
Features:
Fret Noise - Use this macro to control the level of the fret noise you hear when changing notes and chords.

String Buzz - This macro adds buzz to some strings randomly to more accurately recreate the sound of a real guitar.

Pick Noise - This macro adds a picked attack to the start of the sound.

Reverb - The reverb knob is a dry wet knob. The reverb settings panel opens a pop up box allowing you to dial in other settings.

Attack/Release/Dynamics - This section of the GUI allows you to change how the guitar plays to fit your playing style or MIDI.
1. Hattricks + Drum One Shots Bundle (VST/AU) by Diginoiz
Hattricks is a simple but innovative tool dedicated to efficient playing and programming quick rhythms typical for trap, R&B and Hip-Hop Hi Hats.
It is a sampler and a sequencer with rhythm divisions assigned to keys. Hattricks is a VST for trap that you subconsciously know you need badly and you'll realize it once you see how it works!
The Drum One Shots Bundle is the biggest online drum sample pack ever made! You will find here 3377 drum one-shots.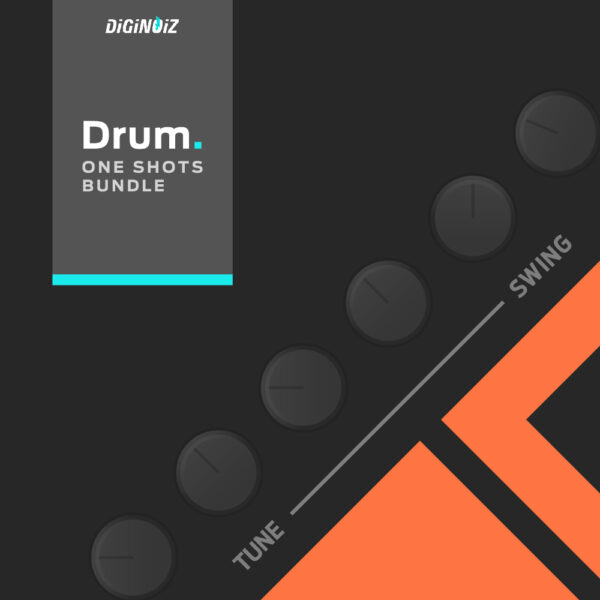 All are made by professional gold and platinum producers and composers. Processed by high-quality hardware like SSL, Neve, Manley to give you the best possible sound!
Offer Price : $29.99 (instead of $366)
{{comment.name}}
{{comment.created | tsdate:'MMMM dd, yyyy'}}
{{comment.created | tsdate:'h:mm a'}}
{{comment.comment}}
{{replyComments.name}}
{{replyComments.created | tsdate:'MMMM dd, yyyy'}}
{{replyComments.created | tsdate:'h:mm a'}}
{{replyComments.comment }}