I hope you are enjoying festival time and celebrating with your family and dear ones. I wish that the new year will bring full of joy, love and happiness to you and your family.
Happy New Year !!!
We have spent some time and combined a listed some old and new free plugins in one place. This will save your time so that you can spare as much time in preparing your tracks. Earlier the list was short due to heavy load on the website. Though I have not received any complaint from the viewer about it. Now within few days list will cross the 100+ Free plugins. Don't forget to visit again.
First, take a look at the newly released FREE Plugins and offers that could make your new year more thrilling!!! Few deals are time limited, please check it before you leave the page. Enjoy and have fun !!!
A. MONSTER Piano by Monsterdaw - FREE
MonsterPianoVST is a free piano VST that includes Grand Piano, Baby Grand, and Upright Piano presets. It includes multi-tone characters that are suitable for a variety of genres, including Pop, Rock, Jazz, Classical, and everything in between.
The best part about this VST is that it's never finished. Every now and then, this VST gets a new expansion (preset) sound, so stay tuned for more!
Note: Plugin Formats and the DAWs that can use this plugin are mentioned below. The step by step installation process is mentioned on the official website.
VST on Windows or Mac: Cubase, Nuendo, Ableton Live, Bitwig Studio, FL Studio, Studio One, Reaper, Cakewalk, Mixcraft, Reason, Tracktion, etc (Don't forget to check if your DAW is 32 bit or 64 bit too).
Audio Unit (AU) on Mac: Logic Pro, GarageBand, Studio One, Ableton Live, Reaper, Digital Performer, etc.
Special thanks to Agus Hardiman for creating this beautiful plugin and making it freely available for the music community and making this Christmas more exciting.
B. Shortnoise - Kontakt instrument - FREE
Shortnoise is a unique and inspiring electronic sample library with a huge 6GB of content and over 300 Kontakt instruments to choose from. It includes Electronic Grooves, Arpeggiated Sequences, Manipulated Synths, Cinematic FX, Unique and Expressive Performance Patches, and more! Perfect for electronic music, film scores and experimental sound design.
Note: Technical Specifications & Requirements
6GB in size

Over 11,000 WAV files

300 Instruments & 150 Multis

Arps, pads, basses, keys, synths and sound FX

All sounds are completely royalty free and can be used for anything (sound design, music etc.)

Totally free to download!

Full version of Kontakt 4 / 5 required

Not compatible with free Kontakt Player
This competition ends on 23rd January 2022 (23:59 PST) and is limited to the United States of America, Europe, United Kingdom, and Australia.
C. Vocal Bundle by SoundSpot
This limited-time bundle that contains SoundSpot's NEVO, VoxBox, Paradox, Cyclone & Propane plugins.
Offer Price : $6.64 only
Original Price : $496.00 if 5 products bought individually
D. Frcture by Mntra and Vampr - Free for limited time
Frcture was born as a collaboration between Mntra and Vampr, with the aim of creating a modern producer's toolkit suited for all genres with a specific focus on hip-hop, pop, and R&B.
Specifications:
VST / AU plugin for Windows & Mac OS (10.11+) Including M1 Chip

7.22 GB GB installed, 10 GB recommended for setup

Minimum 8GB of RAM and an i5 or better CPU required

Supported by all VST/AU compatible DAW's
This plugin will be available for FREE until January 15, 2022.
E. Desk Bell by Soundiron - Free
The Soundiron Desk Bell library does exactly what it says on the tin, and then so very much more.
Retail Version of Kontakt 5.5 or later is required.
1. WAVESYNTH EP GLOW by Karanyisounds - FREE
Wavesynth EP Glow is a free Kontakt instrument including 3 wavetable electric piano patches. Sampled on a Sequential Prophet 6 and transformed into a Rhodes-like patch, an out-of-space modern electric piano, and a moving, wide, cinematic soundscape including Wavesynth's wavetable editor. These presets are exclusively made for this release, however similar sounds, and the more advanced editor can be found in our flagship product, the Wavesynth Glow wavetable engine for Kontakt 6.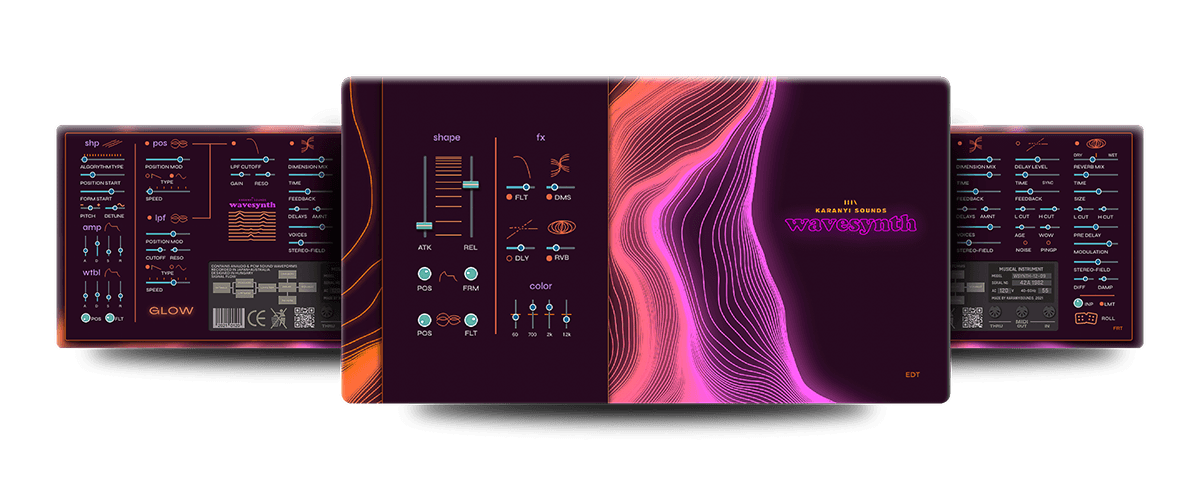 Mac OS X 10.11 or higher is recommended

Windows 7 or higher

4 GB of RAM, 8 GB is recommended
Note: You must own the FULL version of Native Instruments Kontakt 6.5 or later to use Drop Designer.
2. Drop Designer by Skyboxaudio - FREE
Turn those bland sample packs into inspiration fast with a unique new drag and drop sampler from the skybox.
System requirements:
Full Kontakt version 6.5.0 or higher
Mac OS X 10.11 or later
Windows 7 or later
At least 4 GB of RAM (8 GB recommended)
270 MB of free drive space
Note: You must own the FULL version of Native Instruments Kontakt 6.5 or later to use Drop Designer.
3. Eminence by Acustica-audio
Eminence, a 'vintage' tool to add "mojo" to your music and give you that old-school sound!
How to install?
- Log in to the free download manager for macOS and Windows, using your email and password.
- Download the plugin in the desired format, and authorize it! Done!
4. GENTLE KEYS BY Splashsound - FREE
Gentle Keys - is a truly universal piano. Additional patches with layering pads, strings, etc., prepared by professional composers will allow you to concentrate on work flow and don't be distracted by the search for the right sound.
Note : Made for KONTAKT 5.6.8 or higher (not compatible with free KONTAKT PLAYER)
Enjoy !!! Its Awesome.
5. FREE PRODUCTION LOOPS by Heavyocity
Free Production Loops is a collection of 72 all-new vocal, synth, bass, and tape-processed loops, built entirely from our inspiring Mosaic Series.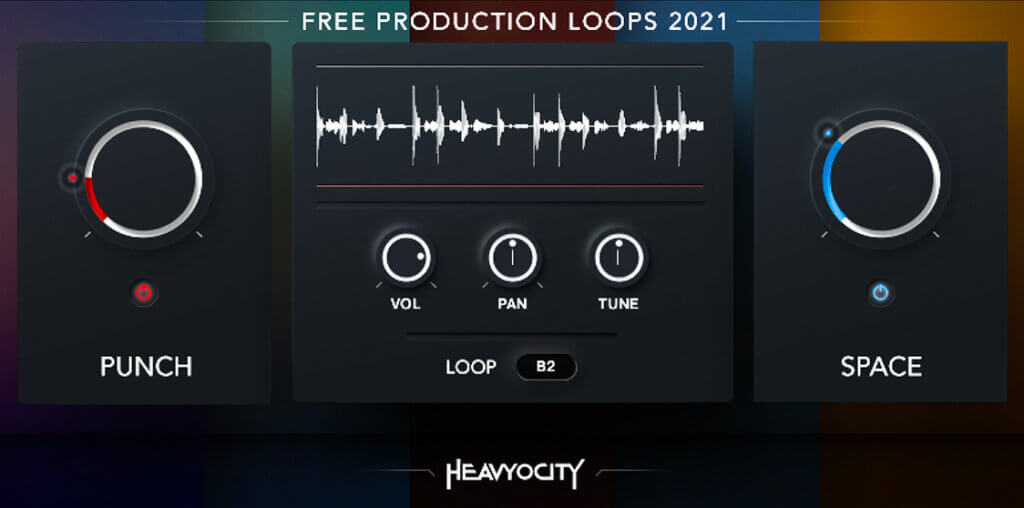 - 36 Straight Loops | 36 Triplet Loops | 680 MB uncompressed
- Free Production Loops is delivered in WAV, Apple Loops, and Kontakt FULL formats.
6. MONSTER GUITAR BY MONSTER DAW - FREE
In this month, Monsteer guitar was one of the biggested launch. It comes with number of presets and beautiful GUI interface. Number of producers are liking it and using in their sound. Recently they have recently released new presets.
Note : Please follow the instructions given on the page to install the plugin.
Enjoy !!! Its Awesome.
7. 16 FREE SAMPLE PACKS BY SLATE DIGITAL
COMPITABE WITH
Offer ends on : 31.12.21
8. FREE Phrases Compilation by SONUSCORE
Free Sonuscore Phrases Compilation contains a colourful mix of phrases featuring 5 different instruments: Cello, Violin, Dong Xiao, Duduk, and Lute.
SYSTEM REQUIREMENTS
Full version of Native Instrument's KONTAKT 5 (version 5.8.1 or higher) – NOTE: The free KONTAKT PLAYER is NOT sufficient.

Intel Core 2 Duo processor recommended

Mac OSX.10.11 or higher | Windows 7 or higher

4GB RAM and at least 182MB of free hard disc space
9. Free - Drum One by Rigid Audio
Drum One Drumsynthesizer/Sampler for Kontakt 6.4.2.
10. 2021 Freebies by Echo Sound Works
Gift 1: Percussion Toolkit | The Percussion Toolkit V.1 comes with 100 one shots ranging from hard to find world instruments to custom-processed and layered sounds. We also included 50 loops at various tempos, perfect for when your tracks need a little spice.
Gift 2: Impact | POWERFUL collection of impacts for genres like House, Pop, Future House, Future Bass, Trap, etc.
Gift 3: Toy Piano for NI Kontakt | It is perfect for genres like Trap, Drill, Latin, Pop, and so much more.
Gift 4: Reese Basses | The "Reese Bass" or detuned saw bass, is probably one of the most used synth sounds of the past 5 years. And there's a good reason for that. It works in almost any genre. Reese Bass comes with 20 Serum presets and 15 Vital presets. Anyone who produces modern music is going to love this pack!
11. TRAPDRIVE by Diginoiz
TRAPDRIVE is a new distortion plugin dedicated especially to the heavy side of trap music and every genre related to it or drawing from it!
Tough, rough, harsh, possibly even drastic (careful with that knobs!), but at the same time giving your tracks that desirable edge, adding the extra spice, making them stand out in a wild way!
TrapDrive is available on both Mac and Pc computers. All DAWs that support VST3 (Windows) or VST3/AU (MacOS) are compatible. VST2 support is not enough, thus Maschine and AKAI MPC Studio are examples of programs that are not currently compatible.
We recommend latest versions of operating systems but minimal requirements are: Windows 7 64-bit for PC, MacOS 10.12 64-bit for Apple Mac
12. HY-Delay4 Free by HY-Plugins
This free version only has 1 delay mode as opposed to the 5 of the full version.
Features
1 delay mode(Simple delay)

EQ

Ducker

Randomizer
System Requirements
PC
Windows 7 or higher

VST2, VST3 (32/64-bit)
Mac
macOS 10.11 or higher

VST2, VST3, and AU (64-bit)
13. Doppler Dome by Aegeanmusic
Doppler Dome is a free audio plug-in based on the Doppler effect. Explained simply, the Doppler effect is something that happens to sound when the listener and the sound source are getting closer together or farther appart. For example, a car sound when you are in the car might have a particular frequency, but the frequency will be lower if the car is moving away from you. If the car passes right by you it will be high as it gets closer and then low as it gets farther.
In Doppler Dome, the center is the listener and the sound source moves along a path. Drag the dots to adjust the path's bezier curves. The path can act like an LFO, or a loop.
The Blend will mix the pitch effect with the dry signal, this is a bit like a chorus or modulated delay. The Pitch Scale knob determines how much pitch is affected, it can be turned off by setting it to zero. The Volume Scale Scale knob determines how much volume affected, based on distance. The Pan Scale Scale knob determines how much L/R position is affected, based on left and right position.
14. Initial Clipper by Initialaudio - FREE
Initial Clipper is a free soft clipper plugin which prevents your audio signal from going above zero decibels. It does this by smoothing the peaks with soft clipping starting from the threshold. Initial Clipper comes with a very handy (and cool looking) peak display. Any peaks that enter the threshold area will have soft clipping applied, hence smoothing them out and taming the loudness.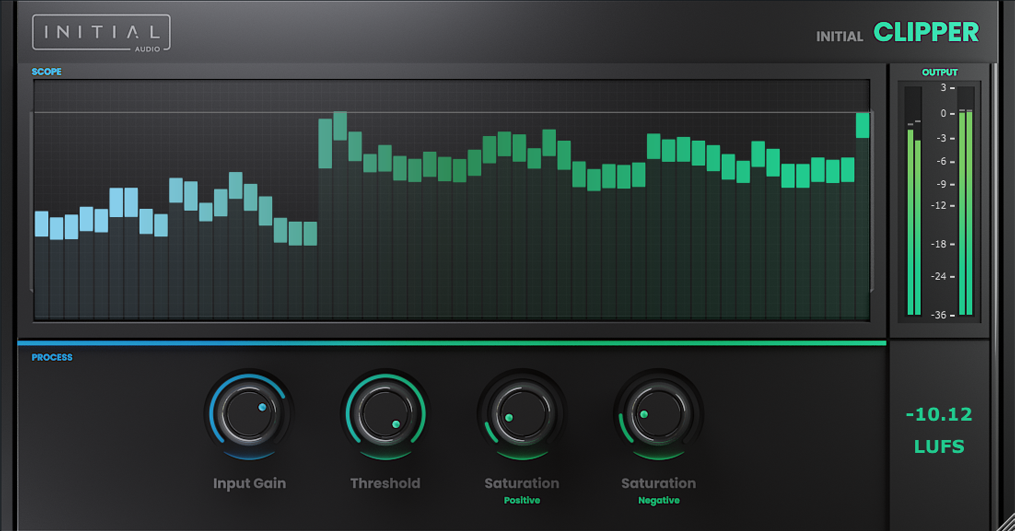 The integrated industry standard LUFS Meter can be used on the master channel to know how loud your mix is.
15. Initial Slice – Loop Slicer | Sampler | Premium
Initial Slice is a loop slicer and beat-making plugin. Load audio loops via drag and drop to slice, loop, reverse, pitch shift or even time stretch them. Initial Slice also comes with multiple built-in piano rolls so you can create sequences right in the box. It also includes an advanced drum sequencer, bass sequencer, playlist editor, 4 effect racks (each with 11 built-in effects) and lots of top quality content.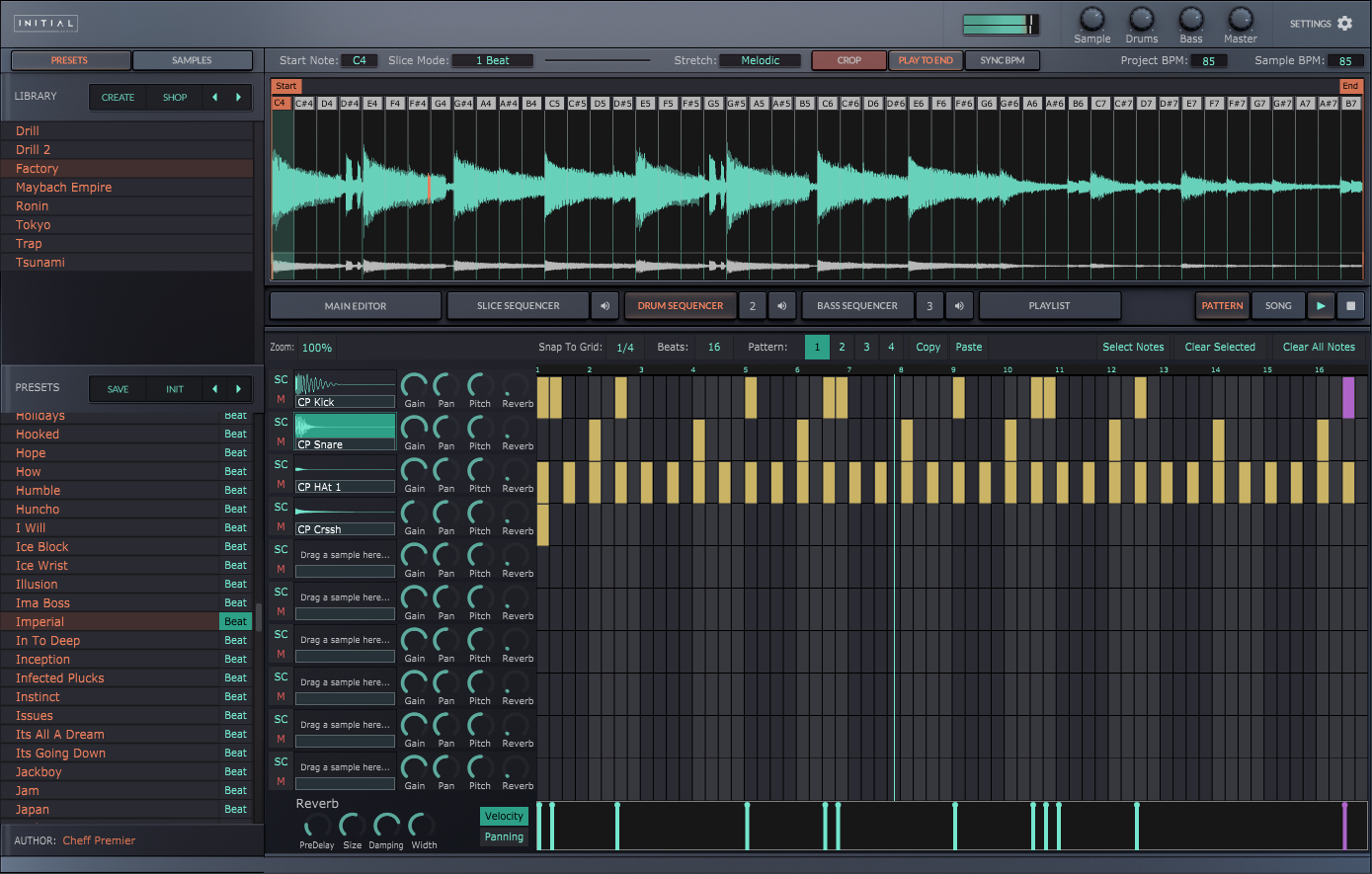 Recommended system requirements:
Offer Price : $ 69.00 | Original Price : $ 149.00
16. FREE ANGELS by Soundpaint - FREE
Free Angels was partially created by 100+ sound designers and partially created in-house by Soundpaint.
Free Angels contain over 1500 heavenly sound designs consisting of angelic ambiances, celestial risers, a large set of ethereal plucked instruments, fluffy creatures, heavenly hits, seraphic voices, and a bunch of soft and saintly percussion.
17. Delay Plugin
Dynamic Delay is exactly what it says, a Dynamic Delay Plugin. It has an internal side chain which ducks the loudness of the generated delays. Once the input audio goes below the threshold the delays can be heard clearly. This is a trick many professional producers use, but takes time to set up in your signal chain and usually requires a separate side chain compressor. Dynamic Delay brings this technique into one easy to use plugin saving time and money.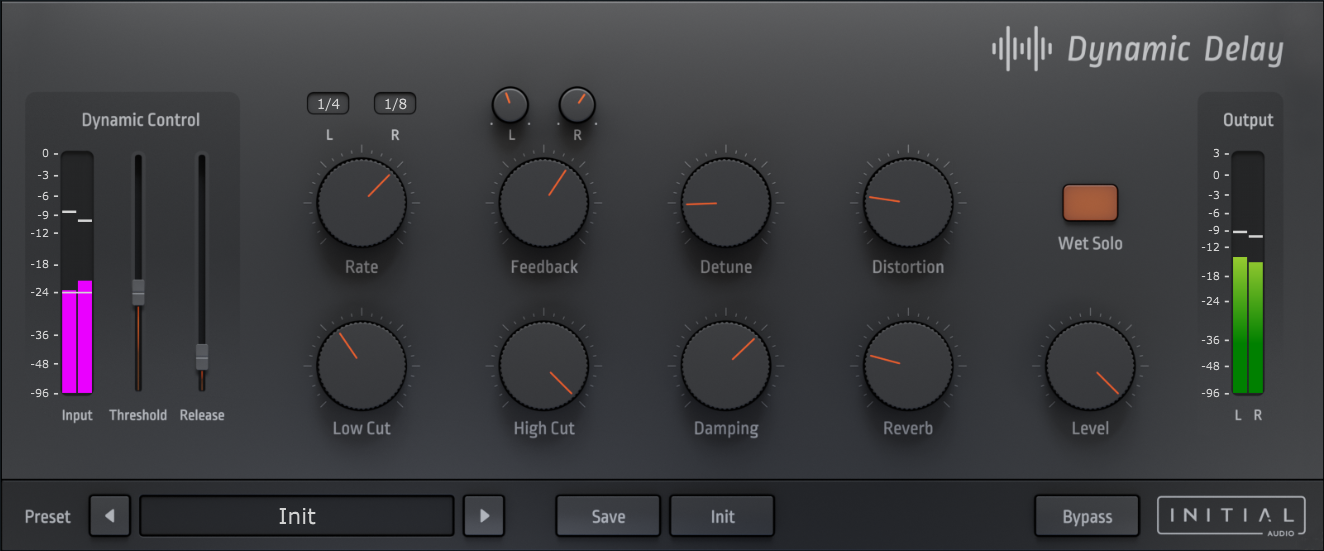 Offer Price : $ 24.00 | Original Price : $ 79.00
18. Gatelab Gate by Audiomodern - FREE PLUGIN
Gatelab is a Creative Gate Sequencer, Volume Modulation Generator and Beyond. You can choose from a variety of randomization modes, density values, Flow or Gate mode and Built-in presets. Gatelab randomizes a unique combination of parameters and is delivering ever-evolving patterns and endless rhythmic effects.
System Requirements :
MacOS 10.12 or higher (64-bit only) (M1 Mac supported)
Windows 7 or higher (64-bit only)

At least 50 MB of free drive space.

Comes in VST / VST3 / AU / AAX format.
19. THE XPANDER by OZSOFT - FREE PLUGIN
The Xpander FX plugin is a combination of Stereo Widener, Unison Detuner, Chorus, Ensemble and EQ. The GUI is divided in 3 sections to keep it plain and simple. However not to be fooled by the simple looks, as it harnesses great power under the hood.
It's not limited to mono tones as it's incredibly useful with giving your sounds the final touch. Use the build-in EQ to get that last bit of oomph your sounds need.
20. 1928 VINTAGE GRAND STEINWAY by Soundpaint - FREE
The 1928 Grand Piano is free and comes together with our free Soundpaint engine.
Infinite Velocity Grand Piano

4.892 Real-Time Samples™ / 8.05GB

Soundpaint™ Engine (Free)

VST, AU and Standalone

Also available in Kontakt
21. GENESIS PRO by OZSOFT
The Genesis Pro has 2 comprehensive LFO's and 2 matrix slots with multi outputs to all oscillators. With more than 100 destinations to choose from, you can modulate anything you want to bring your sounds alive.
It comes as an extra FX plugin which can be used to route any type of audio signals to modulate values in the Genesis.
Price: €1.21 [WINDOWS ONLY]
22. Splashpro - Make Music With AI
Instantly create unique compositions, explore various musical styles and controls as well as experiment with multiple ideas through source genres, styles and your midi clips.
Splash Pro is a plugin that works with all popular digital audio workstations including:
GarageBand

FL Studios

Logic

Ableton

Pro Tools
23. We Love FL Studio Free Bundle 3 - FREE
This bundle contains an INSANE amount of value for a unbeatable price! First, you'll get a video course that will teach you how to produce a beat in the style of FL Studio official Power User Tay Keith. On top of that, you'll get a collection of EDM Vocals as well as Samples, Loops, MIDI, Presets, and more designed for use in Synthwave, Trap, Hardstyle, Electro, or any genre of your choosing. Be sure to download today because this special FREE bundle is only available for a limited time!
FREE Bundle details:
Pumper 3 (Audio Plugin)

Vital EDM & Dance Vocals (Vocal Pack)

What About: Synthwave Arcade 2 (Sample Pack)

Trap U (Sample Pack)

Hardstyle Mania (Sample Pack)

Tay Keith Style Beat (Video Course)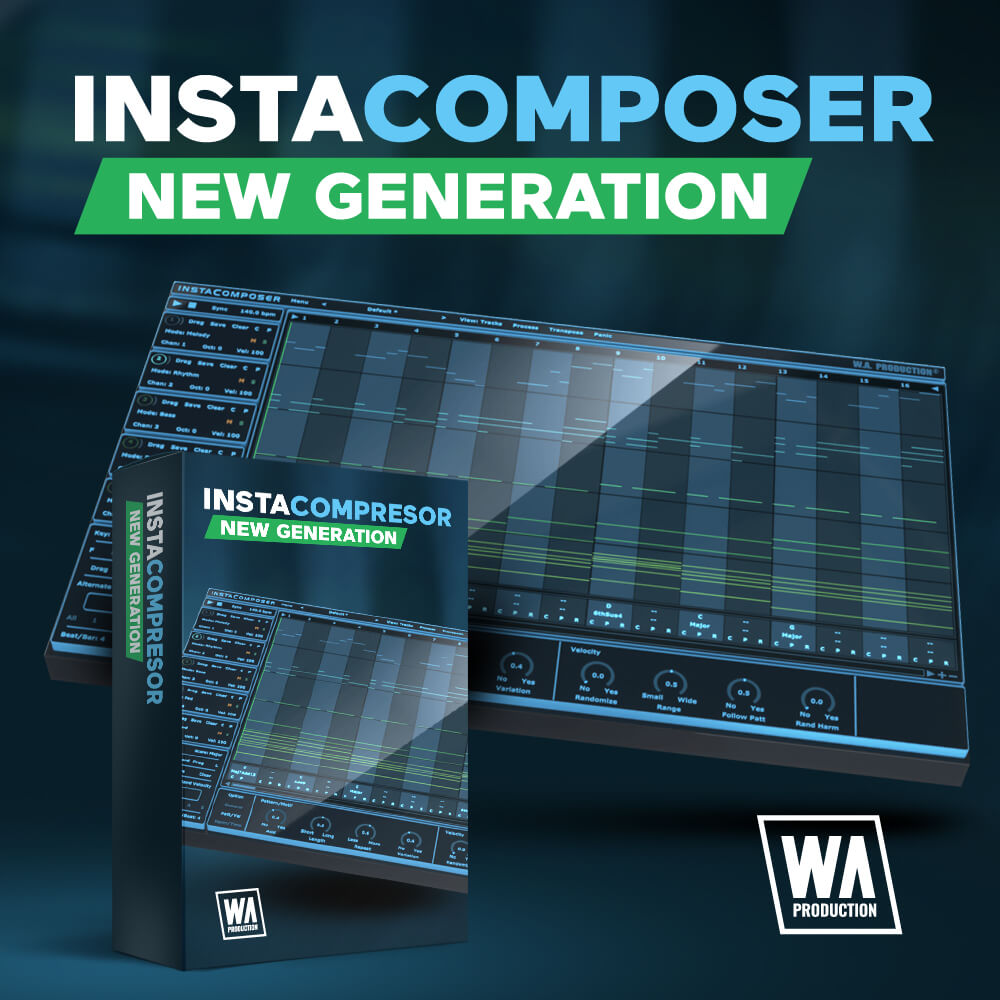 24. TRACKCONTROL by DMG AUDIO - FREE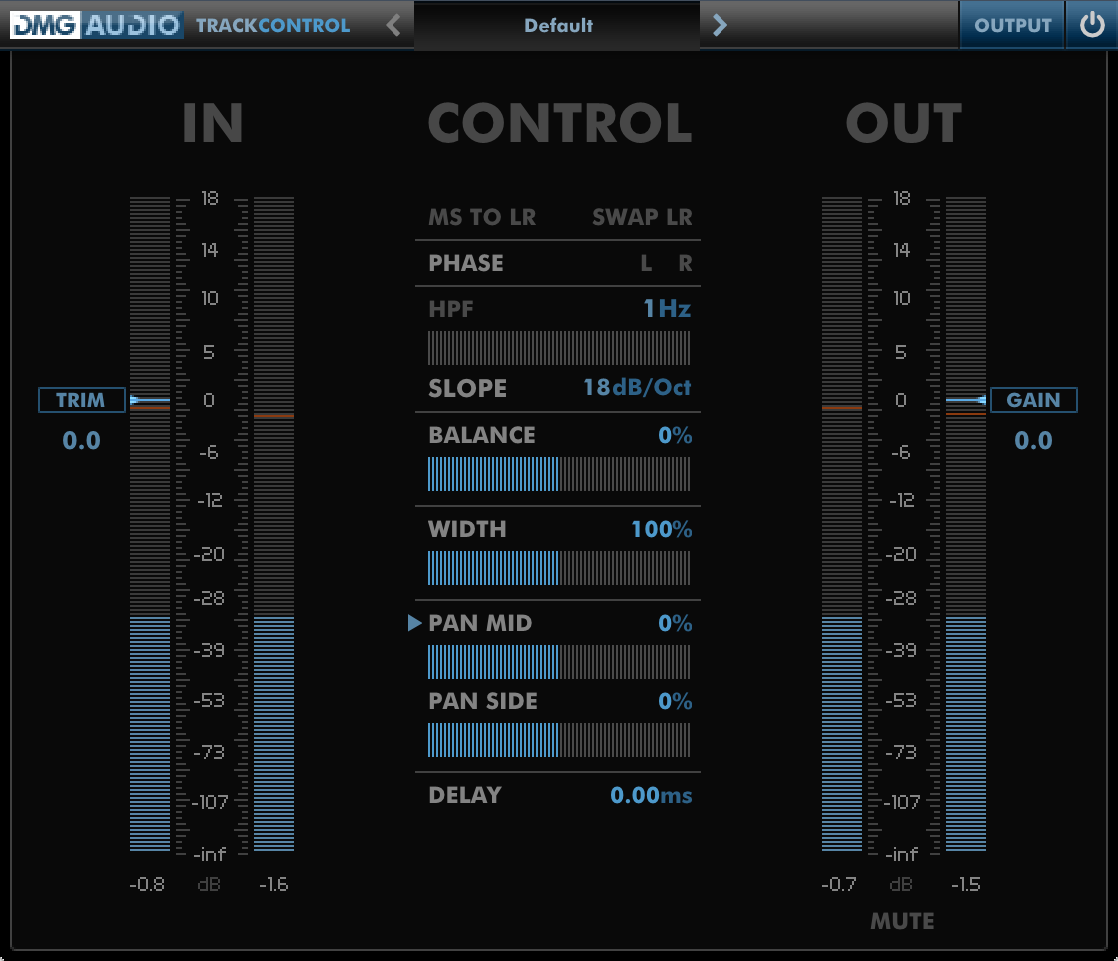 Features
Free for anyone with a DMGAudio account

Fully equipped stereo toolkit

M/S encode and decode

M/S and L/R Panning

Stereo Width control

Channelstrip input controls for Phase and LR Swap

High-pass filter with adjustable frequency and slope

Delay both forward and backward in time (on hosts with PDC)

Windows VST, VST3 and AAX as 32+64bit, RTAS 32bit

Mac VST, VST3, AU and AAX as 32+64bit, RTAS 32bit
25. Blacksun by Audioassault - FREE (limited time only)
Blacksun is a versatile two-channel amp, featuring the "mode" control that lets you change the flavor of the amp.
Available in
Blacksun includes a FREE IR Pack from Seacow Cabs. Included 4 post effects to help you sculpt your tone the way you like.
Before few months, Echo Sound Works has released the House Piano Kontakt instrument free for limited time. Even today, one can download the same by following simple steps.
They have released one more free plugin named Vinly guitar. All the details are given below in detail. Don't forget to check the latest deals at the end of the article. Enjoy !!!
26. The House Piano by Echo Sound Works
It comes with 9 easy to use macros that allow you to quickly tweak the sound to perfectly match your productions.
Features :
Transient - use this macro to add a snappy pluck to the attack of the sound. Perfect when you need the piano to cut through a mix.

Bowed Keys - This macro adds a sustained layer to the notoriously short M1 piano sound.

Synth Keys - This macro adds a synthesized key sound to the main M1 piano.

Effects - Filter out high frequencies with the LP Filter and add some dimension with the reverb control.

Performance - These three macros allow you to fine tune the performance of the piano to fit your playing style or MIDI.
REQUIRES THE FULL VERSION OF KONTAKT.

Download size is about 400 MB.
27. Vinyl Guitar by Echo Sound Works
Vinyl Guitar is a character guitar plugin. We sampled a guitar through an actual vinyl record player and then made a playable instrument out of those samples.
Features:
Fret Noise - Use this macro to control the level of the fret noise you hear when changing notes and chords.

String Buzz - This macro adds buzz to some strings randomly to more accurately recreate the sound of a real guitar.

Pick Noise - This macro adds a picked attack to the start of the sound.

Reverb - The reverb knob is a dry wet knob. The reverb settings panel opens a pop up box allowing you to dial in other settings.

Attack/Release/Dynamics - This section of the GUI allows you to change how the guitar plays to fit your playing style or MIDI.
Every month, we receive free plugins and express our gratitude to the developers for sharing their musical talents with us. We hope that everyone who utilises free plugins gives thanks to the hardworking people behind the scenes. In this post, we'll show you some more amazing plugins that might take your music to new heights. Many people ask about my background. I will share seperate article for this soon. Enjoy !!!
28. MONSTER Bass by Monsterdaw
It's a FREE BASS VST with 3 sound categories (Synth Bass, Electric Bass, and Acoustic Bass) suitable for any music genre and for all Music Arrangers and Music Producers!
It's a ROMpler VST, meaning it's a simple sampler without too many parameters, just a simple and basic one like Filter, ADSR, Glide knob, and a simple LFO! There are 25 Preset in this version 1.0, ranging from Synth Bass sound, Electric Bass sound, and Acoustic Bass sound (more to come in later version).
Plugin Formats and the DAWs that can use this plugin:
VST on Windows or Mac: Cubase, Nuendo, Ableton Live, Bitwig Studio, FL Studio, Studio One, Reaper, Cakewalk, Mixcraft, Reason, Tracktion, etc (Don't forget to check if your DAW is 32 bit or 64 bit too).
Audio Unit (AU) on Mac: Logic Pro, GarageBand, Studio One, Ableton Live, Reaper, Digital Performer, etc.
RTAS or AAX: Please use VST to AAX converter like Blue Cat's PatchWork.
29. T-De-Esser Plus by Techivation

The T-De-Esser Plus has the same functionality as the original T-De-Esser, but the interface now displays the upcoming premium features.
These features will be available shortly in the paid upgrade, T-De-Esser Pro. The T-De-Esser Plus has one of the Pro features activated, the 'Audition' (Delta-listening) feature, which is free to use.
You can use T-De-Esser Plus to:
Remove harshness from sound sources that were closely mic'd

Manage sibilance in vocals and dialog in a transparent manner

Treat irregular tonal balance caused by poor recording quality and more
It is made for | Windows 7 and up as 32 / 64-bit VST and VST3, and 64-bit AAX (PT11 and up).
It is made for | Mac OS X 10.14 (Mojave) – macOS 11.2.2 (Big Sur) as 32/64bit VST, VST3 and AU, and 64-bit AAX, Intel, and M1 Rosetta 2 Macs
30. Solo Trumpet by Norrland Samples
Solo Trumpet sample library, made for the FULL version of Native Instruments Kontakt 5.8.1 or later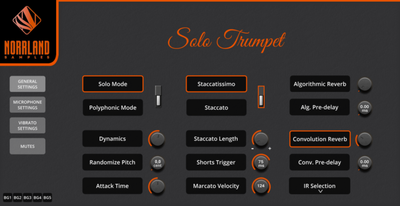 It has True legato, sustains, staccato, staccatissimo and marcato articulations.
31. GEM MOD by Over Loud - FREE (limited time only)
GEM MOD simulates the legendary Dimension modulation unit, beyond the original hardware.
To get your GEM MOD free copy you must be logged-in. If you do not have an Overloud account, please create. After clicking on DOWNLOAD FOR FREE, One will get an email with the download link and the activation code.
Original price : $99 (Free for limited time)
We've prepared a selection of Free Chorus Plugins from some of the world's best music software providers. A chorus is a sound effect that imitates the effect of numerous sound sources. It simulates the effect of having several sound sources playing at the same time by duplicating the incoming signal and delaying and slightly detuning the duplicates, resulting in a thicker timbre.
32. OSL Chorus by Oblivion Sound Lab

OSL Chorus is modelled after the Juno 60's onboard chorus. It produces rich, wide choruses that are perfect for bringing dry synthesizers to life, but it sounds equally good on guitar, bass, and other instruments.
OSL Chorus is available in the following formats:
32 and 64 bit VST (Windows and Mac)
32 and 64 bit Audio Unit (Mac)
33. Blue Cat's Chorus by Blue Cat Audio
This plug-in also enables you to drastically change the original sound and create deep pitch modulation or crazy 'bubbling' effects. With the additional "Spread" control on the stereo version, the famous stereo widening and head-spinning chorus effects are a few click away.
System Requirements
Mac OS
Intel processor

Mac OS 10.7 or newer (Catalina and Big Sur are both supported)

VST / VST3 / Audio Unit / AAX compatible DAW (32-bit or 64-bit)
Windows
34. Acon Digital Multiply by Acon Digital
Acon Digital Multiply is a free and versatile chorus effect with a unique twist. Each simulated voice is processed with a phase randomizing filter so that unpleasant comb filter effects are avoided.
Plugin Formats:
Available as VST or AAX plug-ins on PC (Windows)

Available as VST, AAX or AU plug-ins on Apple Macintosh (OS X)
Acon Digital Multiply:
Chorus effect with up to six separate voices

Amplitude and

Frequency modulation

Adjustable pre-delay

Integrated equalizer for the effect signal

Graphical visualization of equalizer frequency response

A/B comparisons

Preset manager
System Requirements
PC Version (Windows):
Minimum 256 MB RAM (1 GB recommended)

Windows 10, 8, 7, Vista or XP
Macintosh Version (OS X):
64 bit Intel CPU

OS X 10.6 or later
In this article, we are sharing some of the latest as well as popular FREE VST | AU | NI REACTOR | REASON PLUGINS plugins.
35. GR-8 by Phuturetone
GR-8 is an 8 voices virtual analog synthesizer with built-in effects and an arpeggiator.
Features:
Arpeggiator: 5 Modes (Up, Down, Alt 1, Alt 2, Random), 4 Octaves Range.
Voice Modes: Mono, Unison (8 voices), Chord (4 stereo notes), Poly (8 voices).
Voice Effects: Glide, Legato, Voice Detune, Voice Stereo Spread.
Oscillators: OSC 1 (Tri, Saw, Pulse, Square), OSC 2 (Sine, Saw, Pulse, Noise).
Oscillator Effects: Cross Modulation (FM), Pulse Width Modulation (PWM), Sync.
Filters: Non-resonant High Pass, Resonant Low Pass (12, 18, or 24 dB/Octave).
Modulation: Pitch Bender, Mod Wheel, LFO, 2 Envelopes.
Effects: EQ, Distortion, Phaser, Chorus/Flanger, Delay, Reverb.
Presets: 88.
36. Philthy by Phuturetone
Philthy is a Monophonic VA Synth for NI Reaktor
37. Phutura by Phuturetone
Phutura 2 is Polyphonic DCO Synth for NI Reaktor
38. Monica 3 by Fanan Musical Solutions
Monica 3 is an analog dual-layered 90's style synth with 2 completely different aggressive and incredibly high dynamic range oscillators. The first oscillator is wavetable based with 50 wavetables + additional 50 wavtables for morphing. The second is an old style 8 waveforms pad oscillator that emulates the 90' type monster pads. The oscillators work on dual-layered basis and have each own separate controls, synthesis section, chords driven pattern sequencer and some more new features.
39. CollaB3 by Sampleson - Free
CollaB3 is a free vintage tonewheel organ emulation. It was a collaborative project made from scratch to help music makers around the world. CollaB3 features a detailed reproduction of noises, clicks, leakage, rotary speaker and tonewheel. Chorus and reverb are also included. Download now and enjoy!
System Requirements
macOS : OSX 10.7 or later (Catalina-ready)
Windows : Windows 7 or later
40. Filterstep Filter by Audiomodern - Free
Filterstep is a modern motion filter plugin that provides a great deal of potential for all kinds of intricate rhythmic movement.
It can give you incredibly complex and nuanced results based on various filter effect settings, and almost infinite possibilities for sonic exploration and movement randomization.
System Requirements
Mac OS X 10.12 or higher

Windows 7 or higher

At least 50 MB of free drive space

VST/VST3/AU/AAX/Standalone

64 & 32-bit compatible
41. Action Tremolo
Action Tremolo is an advanced pan and volume modulation unit with an analog saturation engine. Easy to use, simple and highly customizable UI controls make it a total voodoo.
PLENTY OF USES: Stereo Enhancement, Fade In / Out, Looped innovative effects, Distorted Textures, Rare sound effects, Side Chain and much more possibilities are available on Action Tremolo. With unique advanced modulation options and analog character, Action Tremolo is a multi-purpose beast!
Requirements:
- macOS 10.9.5 Mavericks or above | VST, AU, AAX plug-in formats
- Windows 7 64-bit or above | VST, AAX plug-in formats
- 4 GB RAM / 2 GB free space on the system drive
- Min. 1024x768 Screen Resolution
42. Sweetcase - ELECTRIC PIANO
Sweetcase is a virtual instrument plug-in that takes your electric piano parts very easy level and realistic right in your computer, with the warm, professional vintage sound quality!
It is warm, realistic and extremely customizable professional vintage electric piano sound with nice special 3D GUI. It has Sustain Level & Hold Time Envelope controls Algorithmic Reverb, Phase Modulation, Sleek Parametric Eq.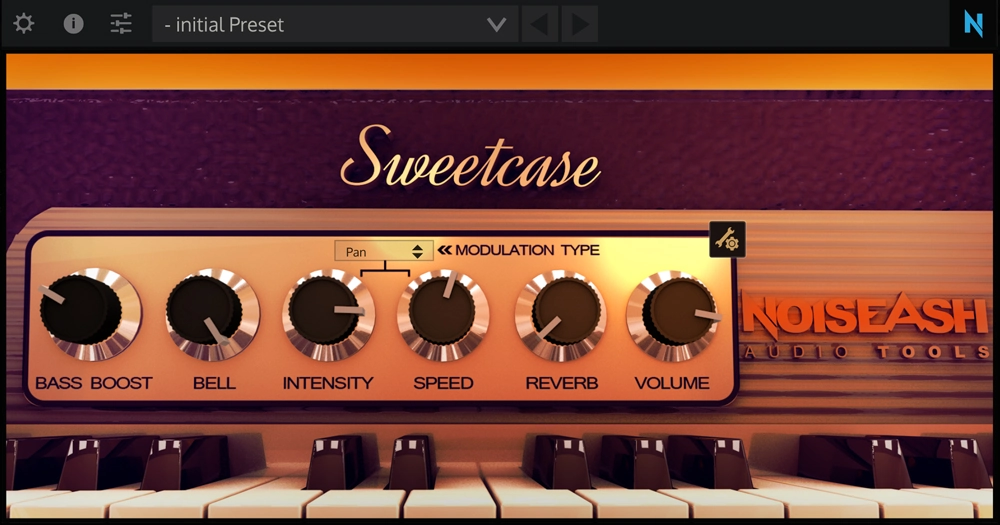 Requirements:
- macOS 10.9.5 Mavericks or above | VST, AU, AAX plug-in formats
- Windows 7 64-bit or above | VST, AAX plug-in formats
- 4 GB RAM / 2 GB free space on the system drive
- Min. 1024x768 Screen Resolution
43. Fresh Air by Slate Digital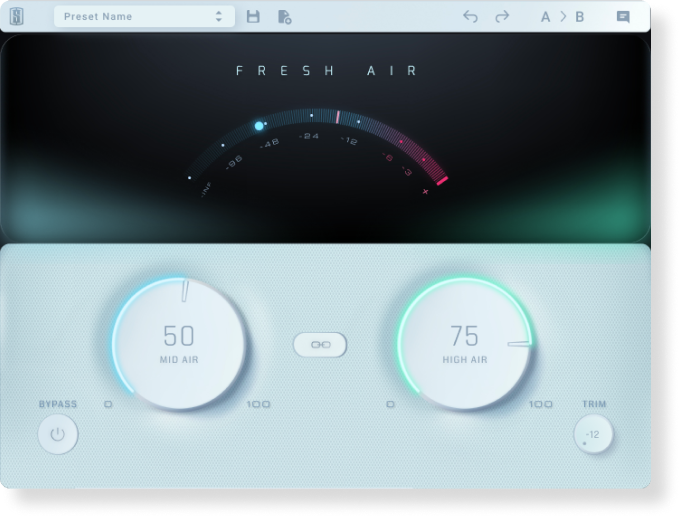 Fresh Air is a dynamic high-frequency processor that breathes new life into your mix with just two knobs. Based on vintage exciter circuits and advanced dynamics processing, Fresh Air lets you add just the right amount of brilliance & shine to your mix in a simple interface you can start using right away.
For a limited time, we're giving Fresh Air away FOR FREE! Create a free account on Slate Digital and you'll be making incredible mixes with Fresh Air in seconds.
44. Odin 2 by The Wave Warden
With a deep synthesis engine, endless modulation capabilities, Odin 2 is one of the favorites free synths of many electronic producers. It provides a variety of sounds that suits to prepare background score, Dubstep and many more.
The sound of this 24-voice polyphonic beast will take you from your studio right to Valhalla. Earth-shattering basses, exquisite leads or mad FX, Odin's got them all! Use the classic sound of analog waveforms - or draw your own. High-quality emulations of legendary analog filters like the Moog-ladder or the Korg-35 further shape your signal. Round your sound off with four onboard FX, or get crazy with modulation. There's much to discover in Odin 2.
It covers about every type of synthesis out there:
Three Osc Slots: Choose from eleven different modules
Draw Oscillator Waves / Spectra
Three Filter Slots: High-quality analog filter emulations (Ladder, KRG-35, SEM and more).
FX Included: Delay, Phaser, Flanger, Chorus and Distortion.
Flexible Routing
Four ADSRs and LFOs
XY-Pad
Big Modulation Matrix
Arpeggiator
Preset Library
45. L12X Solid State Amplifier by Audiority
L12X is an analogue simulation inspired by the Marshall® Lead 12™ solid state amplifier of the late '80s. The original head was an op-amp based amplifier: instead of using tubes or transistors, the op-amp is able to provide a huge amount of gain with very little or no distortion. However, when the amplified signal reaches the voltage applied to power the op-amp, it gets clipped.
System Requirements
Mac - OSX 10.8 or later | Windows - Windows 7 64-bit or later
64-bit only

Intel i5 or higher

2GB RAM

Screen resolution: 1024×768

VST2, VST3, AAX 64-bit host
46. Vocal Finalizer
Original Price : $129.00 | Offer Price : $29.90 | Save $99.00
Vocal Finalizer is designed for holding "Vintage & Modern Characters - Simplicity - Wide Usability Range – Time-Saving" properties together. All of the used pieces in this combination are carefully crafted to give everything you need to reach a final ready to mix vocal sound from a raw vocal track.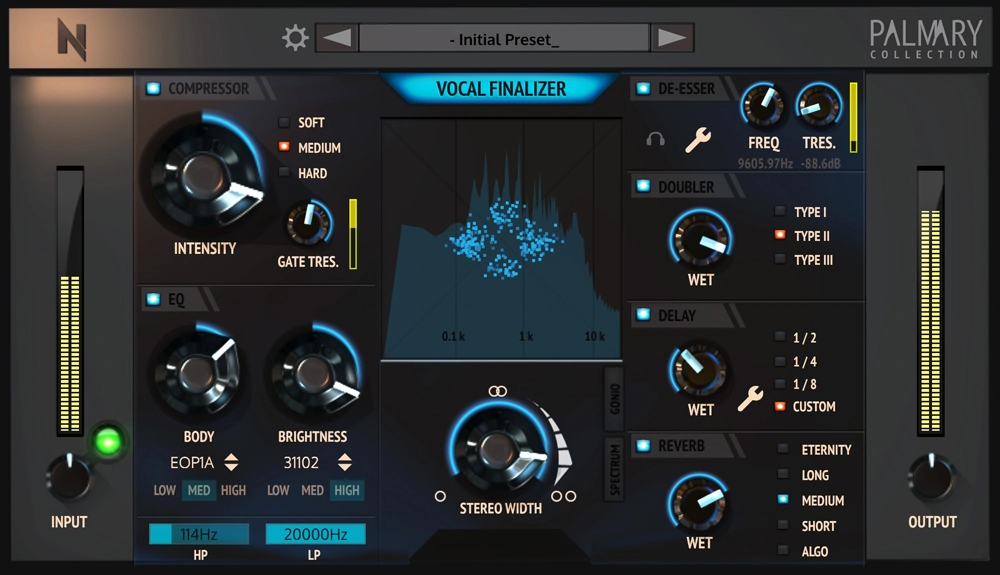 It contains different variations of the top 7 most popular vocal effects on a single unit with the right settings and right amounts.
It is QUICK, SIMPLE & ELIT
Requirements:
- macOS 10.9.5 Mavericks or above | VST, AU, AAX plug-in formats
- Windows 7 64-bit or above | VST, AAX plug-in formats
- 4 GB RAM / 2 GB free space on the system drive
Original Price : $129.00 | Offer Price : $29.90 | Save $99.00
47. 4U+ Dynamic TiltEQ by HOFA-Plugins
HOFA 4U+ DynamicTiltEQ is the best freeware Tilt EQ. It can do everything the legendary analog models could. Use just one knob for the perfect balancing of low and high frequencies on the highest audio level.
System Requirements
Audio Unit, VST, VST3, RTAS and AAX, 32 and 64 Bit.
HOFA Plugins are tested constantly on the following DAWs: Steinberg Cubase/Nuendo/Wavelab, MOTU Digital Performer, Ableton Live, Apple Logic, Magix Samplitude/Sequoia, Avid Pro Tools, Cakewalk Sonar, Presonus Studio One, Cockos Reaper, FL Studio
48. Blindfold EQ EQ by AudioThing
Blindfold EQ has 4 bands (LowShelf, LowMid, HighMid, HighShelf), but each knob is blind. There are no indicators or numbers to show frequency values, gain values or Q values. You have to use your ears.
System Requirements
Mac
OS X 10.7 – macOS 10.15

Intel Core 2 Duo, 2 GB RAM

VST2, VST3, AU, or AAX, 64-bit host
PC
Windows 7, 8, 10 (64 bit)

Intel Core 2 Duo or AMD Athlon 64 X2, 4 GB RAM

VST2, VST3, or AAX, 64-bit host
49. Voxengo Marvel GEQ by Voxengo
Marvel GEQ is a linear-phase 16-band graphic equalizer AU and VST plugin with multi-channel operation support (supporting up to 8 input/output channels, audio host application-dependent). Marvel GEQ offers extensive internal channel routing capabilities and supports mid/side channel processing.
System Requirements
This plug-in is compatible with Windows (32- and 64-bit Windows XP, Vista, 7 and later versions) and Mac OS X (10.5 and later versions, 32- and 64-bit, Intel processor-based) computers (2 GHz dual-core or faster processor with at least 1 GB of system RAM required). A separate binary distribution file is available for each target computer platform for each audio plug-in specification.
50. Blue Cat's Triple EQ EQ by Blue Cat Audio
Blue Cat's Triple EQ is a 3 bands semi-parametric equalizer that can be controlled in real-time with MIDI or automation: it is capable of absolutely zipper-free clean and continuous time-varying equalization with no latency.
System Requirements
Mac OS
Intel processor

Mac OS 10.7 or newer (Catalina and Big Sur are both supported)

VST / VST3 / Audio Unit / AAX compatible DAW (32-bit or 64-bit)
Windows
51. SplineEQ FREE EQ by Photosounder
This free version only has up to 4 bands as opposed to up to 60 bands. Also, the free version cannot open or save presets.
System Requirements
Windows:
Mac:
VST 2.4 (32/64bits)

Audio Unit

Important Note: macOS 10.15 Catalina and macOS 11 are NOT supported.
52. PERCUSSION ELEMENTS 3 by Splash Sound
PERCUSSION ELEMENTS 3- is a Free Try Pack of the library EPIC PERCUSSION 3. It includes one of the drum kits from Epic Percussion 3 library.
It also includes 28 built-in rhythm loops for the fastest arrangement of rhythm sections. One can also optimize the user interface for intuitive access to all instrument functions.
System Requirements
The full version of Kontakt 5.7.3 or higher (NOT COMPATIBLE WITH FREE KONTAKT PLAYER)

Mac OSX.10.10 or higher or Windows 7 or higher

4GB RAM

At least 4GB of free hard disc space
53. Heritage Percussion by Impact Soundworks
Heritage Percussion instrument requires the full version of Kontakt. One can add texture and nuance to the track with a FREE collection of 13 heirloom hand percussion instruments: shakers, claves, rattles, djembe and more.
Content:
13 hand percussion instruments

Recorded in crisp 24-bit fidelity

Djembe, rattles, claves, shakers

Open, muted, and rim djembe strikes

Superb detail: up to 5 dynamics and 10 RR

Close and room mic positions
Features:
Beautiful new user interface

Create your own custom drum mapping

Adjust the tone and envelope for each drum

Newly-expanded CONSOLE FX rack and mixer

Now includes premium delay, reverb, and compression

Create the perfect mix with no external plugins
Requirements:
54. A FREE TASTE OF DRUM FURY by Sample Logic
Taste of DRUM FURY by Sample Logic is a free single Taiko Drum Ensemble instrument straight out of the apocalyptic collections of drums found in DRUM FURY.
It works on the Full Retail version of Kontakt, version 5.8.1 or higher. It will not work on the free Kontakt Player. Only 62 MB free disk space for TASTE THE FURY is required.
55. Shreddage 3 Stratus by Impactsoundworks
This is the ultimate FREE electric guitar sample library for KONTAKT! It includes deep-sampled sustain, palm mute, and choke articulations with 3 octaves of playing range, up to 24 samples per note, and tons of performance options.
It works on the Full Retail version of Kontakt, version 5.7 or higher. It will not work on the free Kontakt Player.
Requirements:
KONTAKT (full version, not Kontakt Player) version 5.7 or higher

1GB disk space

4GB RAM
56. PALETTE – PRIMARY COLORS by Redroom Audio
"Palette – Primary Colors" is a FREE 1.3 GB taste of what you'll get in larger Palette libraries.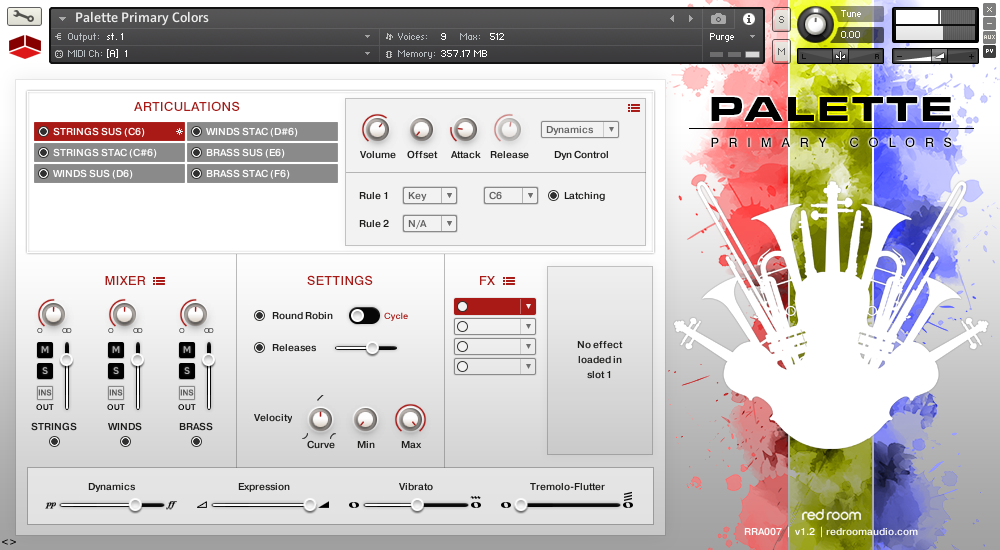 It features strings, woodwinds, and brass ensembles with a limited set of articulations and a single microphone position, but the same 3 dynamic layers and up to 7 round robins included in the larger products, so you can get a sense of the rich sound and depth of sampling you can expect with the entire lineup.
Requirements:
Full NI Kontakt

, version 5.6.8 or above

2 GB disk space | 2 GB RAM (4 GB recommended)

Your system must also meet the requirements for version 5.6.8 of Kontakt. If you cannot run that version, you will not be able to load this library.
57. SNAPS CLAPS SLAPS STOMPS & SHOUTS by Redroom Audio
"Snaps Claps Slaps Stomps & Shouts" is a vocal and body FX virtual instrument for the full version of Kontakt. It contains various snaps, claps, chest and knee slaps, stomps and 12 shouted words.
The GUI features several sample tweaking and manipulation controls including volume, pan, pitch, attack, release, layering, convolution reverb and 5 key switched FX.
Requirements:
NI Kontakt or Kontakt Player, version 5.6.8 or above

200 MB disk space

2 GB RAM (4 GB recommended)

Your system must also meet the requirements for version 5.6.8 of Kontakt. If you cannot run that version, you will not be able to load this library.
58. The Free Orchestra by Projectsam
The Free Orchestra offers a solid gigabyte of free, cinematic sounds taken directly from ProjectSAM's acclaimed libraries, ranging from orchestral string staccatos and brass clusters to symphonic percussion and dystopian sound design.
Note: The Free Orchestra now comes with a Kontakt Player license! This means that The Free Orchestra can be used in its intended form, without limitations, by every musician with a computer. The Free Orchestra requires the Free Kontakt Player 6.2.1 or higher.
59. Free Kontakt Libraries by Wavesfactory
A collection of free Kontakt instruments is available on the official website of Wavesfactory.
There are seven free Kontakt instruments. All libraries are simple but unique. Enjoy !!!
60. PCM2612 Retro Decimator
PCM2612 Retro Decimator Unit is a bitcrusher effect plug-in. And yes, it is Free.
Key Features
Free!
32-steps scalable 8-bit decimation
Dry / Wet level knob
Stereo / Mono switch
Switchable output filtering between Legacy (modeled after the Sega Genesis Model 1 amp output circuitry) and Crystal Clear (purely digital)
Graphical interface scaling options (1x, 1.5x, 2x)
Switchable graphical form factor (vertical box or horizontal rack)
You can choose from box to rack graphic user interfaces.

The box GUI is suited for vertical displays while the rack GUI is logically at ease with the widescreen.
Available in
64-bit VST 2, VST 3, 64-bit AAX plug-in for Windows (Vista and higher)
64-bit VST 2/3, AU, AAX for macOS (Intel & Apple Silicon, 10.7 and higher)
Rack Extension for Reason (10.1 and higher for Windows and macOS)
64-bit VST for Linux
61. SINEfactory by Orchestraltools
Orchestral Tools has offered SINE player and three orchestral sound libraries for free. Simply subscribing to the Orchestral tools gives you a free instrument subscription service with the free three libraries named Ratio, Gearbox, and Helix.
Specifications
Works with Orchestral Tools' SINE Player
17GB of samples (10GB SINEarc compressed)
24Bit / 48KHz Patches
System Requirements SINE:
Mac OS 10.13, i5, 4GB RAM (16GB+ recommended)
Windows 10, Intel Core i5 or similar
(Windows 7 is not officially supported)
Interfaces: VST, AU
Bonus offer Extended - Designbundle - Lifetime Offer by Primesuperdeals
DesignBundle is the ultimate design suite that contains 10 different designing tools. Create a website, graphics, logos, Gifs and many more using the powerful Design Bundle online application. Check the demo video and take the decision.
Following tools are included in this bundle:
1. Landing Page Builder
2. Graphics Designer
3. Logo Creator
4. eCover Creator
5. Mockup Creator
6. Scene Creator
7. Stock Explorer
8. Flexible Image
9. eBook Creator
10. Video to GIF Creator
Original Price: $197.99 Annually | $39.99 Monthly
Get it now at a discounted price ($47 only) with bonus applications.
62. Flux Mini by Caelumaudio
Flux Mini is an audio effect that adds life, character, and dynamism to your tracks. The customizable graph creates a shape that affects either the amplitude, low-pass filter, or high-pass filter.
You can emphasize the frequency modulation with the resonance knob too! It is pre-loaded with 20 presets.
Available in VST3 for Windows, AU + VST3 for MacOS and AUv3 for iOS and iPadOS. Please ensure your DAW supports one of these formats.
63. IOTA MINI by AngelicVibes
Iota Mini VST is a free virtual instrument software created by AngelicVibes. It contains 50 high-quality instruments and 60 drum samples. Iota Mini features a drum machine that can easily be connected to your MPC.
With its unique and eye-catching interface, to its trendy sound design, Iota Mini is one every producer needs in their studio. Join hundreds of thousands of producers and start using IOTA products today.
Watch a demo of the IOTA MINI
Designed For: Trap, Hip Hop and Rnb
For use with: As plugin within any VST/AU DAW
Number of presets: 50 Instruments + 10 Drum Kits
Download size: 4.2GB (PC) | 2.2GB (Mac)
System requirements: AU/VST2/VST3, 32/64 bit and PC and MAC support
64. Uphoria by AngelicVibes
If you like IOTA, you should also see the Uphoria VST by AngelicVibes. Uphoria is one of the hottest romplers for Trap, Hip Hop and R&B producers.
Uphoria is available at

$19

for a limited time. But one can get it at even less price by using 45% Offer code – Coupon Code

NY45
64. HARMONUS 300 by Lostin70s Audio
Originally this organ was inspired by a Magnus Model 300 Harmonium / organ (a brand of the "Magnus Harmonica Corporation") from our collection in perfect condition. It delivers a warm and unique sound between an accordion and a harmonica.
Features:
Quality stereo capture

Mode "one finger chord" on the left keyboard or a dedicated channel: one finger for a major chord two for a minor chord

The original 2 octaves have been extended to a full 88 keyboard

Built-in effects: Reverb, Chorus, Tremolo, EQ
65. NOIZECLICK by Sicknoiseinstruments
NOIZECLICK, a brand new and FREE kick drum synthesizer.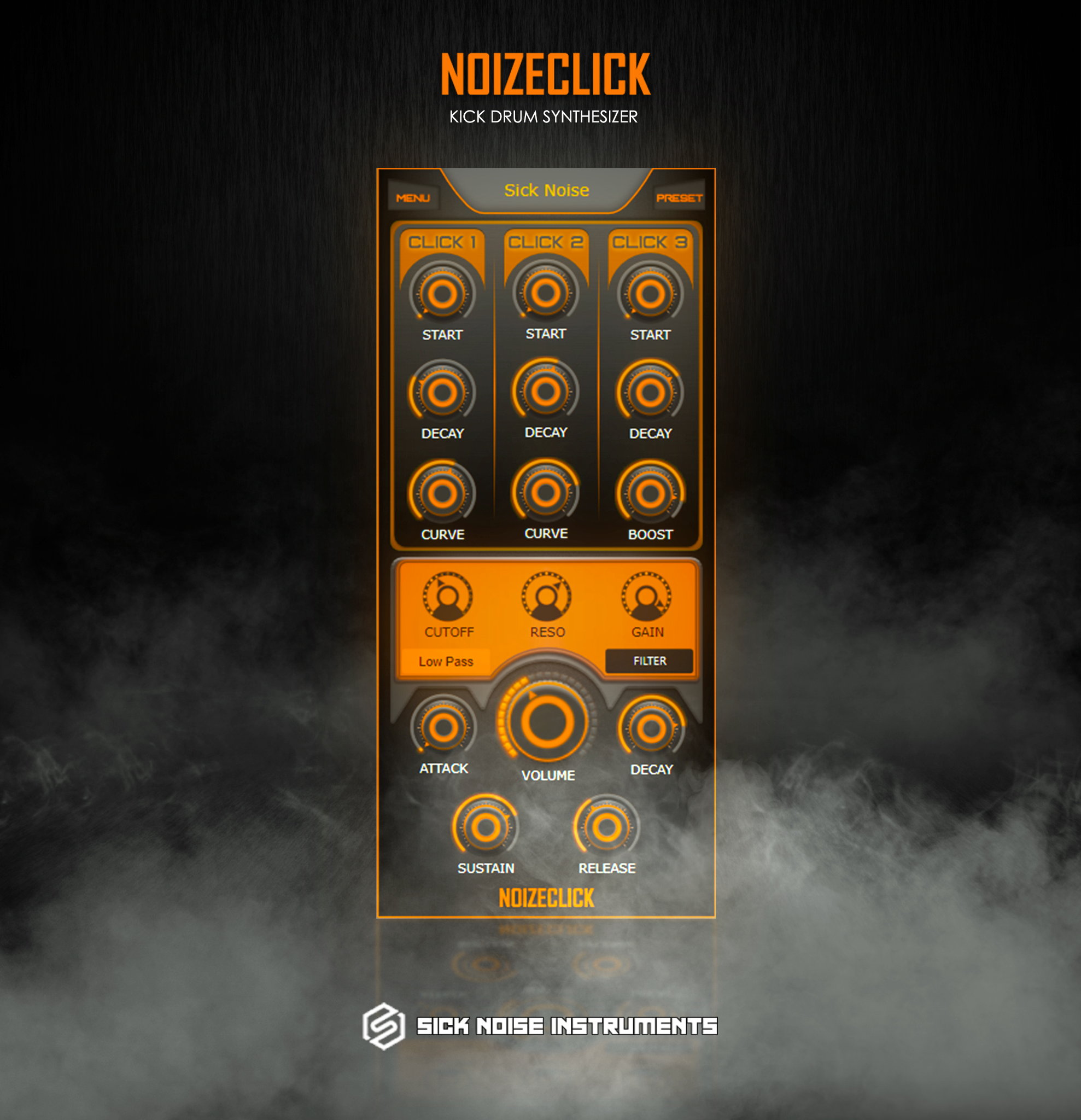 REQUIREMENTS:
Host software / DAW
1GB RAM recommended | 10MB free disk space
FORMATS | VST3 /64 bit(Windows) | Soon will be avaible for MAC users
66. Mad Filter by Rastsound
Mad Filter comes with state-of-the-art drive and filter circuits, they sound warm, analog-like and rich. This character and the drive function is at the center of our plugins final sound.
You can click small circles on top of each knob to trigger natural, complex LFO movements and further add playful randomisation with 2 level 'Go Mad' button.
System requirements:
AU and VST3 formats available

MAC & WIN installers

4GB or higher ram recommended |

64 bit versions only

AAX format is not available at the moment.
67. Rasa by Mntra - Free
Rasa features four sample maps: the large Tibetan Horn (Orakle), the Morin khuur (Arca), Pitched Volcanic Rocks (Atma), and our "Viper" Death Whistle (UDW). Rasa includes 14 expertly curated presets to get you started on the powerful sound sculpting possibilities.
System requirements:
VST / AU plugin for Windows & Mac OS (10.11+) Including M1 Chip

Easy downloads and updates via Pulse Downloader

2.25 GB installed, 5GB required for setup

Minimum 8GB of RAM and an i5 or better CPU required

Supported by all VST/AU compatible DAW's
68. CONCERT VIBRAPHONE by Splashsound - Free
Concert Vibraphone library is Free for KONTAKT. Library includes 4 sound patches: Main (sustain), Soft, Staccato and Mute.
Made for KONTAKT Full 5.6.8 or higher (not compatible with free KONTAKT PLAYER)
There are total of seven free kontakt instruments on the official website. Don't forget to check.
System requirements:
Download size: 485Mb
CPU: Minimum: Intel Core i3 or equivalent CPU
RAM: 2 GB of RAM or more is recommended
69. Graillon 2 by Auburnsounds - Free Version
Graillon is a Vocal Live Changer that brings a world of possibilities right into your DAW, with carefully designed features:
The Pitch Shifter cleanly transpose a voice up and down, and has been optimized for voice.
The Pitch Correction module brings an immediate robotic sound, while the Bitcrusher addition softly add sparkles to the mix.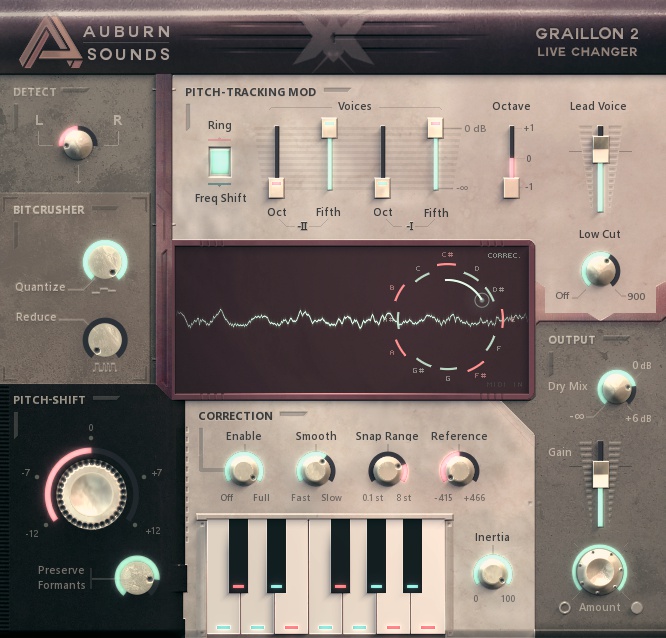 Graillon Free Edition gets the Pitch Shifting and Pitch Correction only.
Available Formats: VST / AAX / AU / LV2 plug-in for Windows, macOS, and Linux.
70. PIANO ONE by Neovst - Free
Piano One offers both the Realistic Sound of Sampling and the Playability of Modelling. Hybrid Modelling provides an instantaneous feeling – no delay – and a truer and richer sound than can be created with either sampling or modelling alone.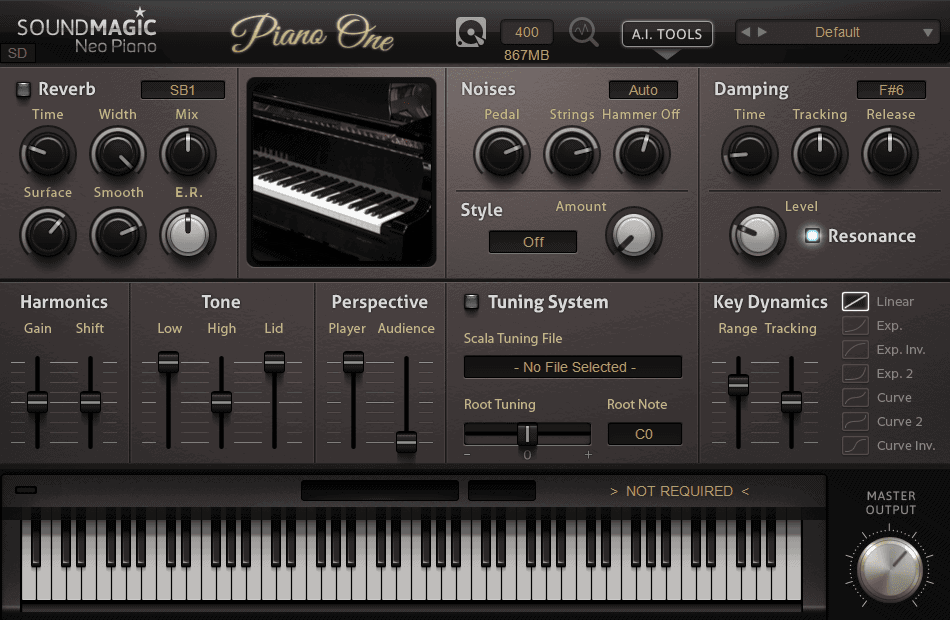 PRODUCT FEATURES

VST on Windows and VST and AU on Mac | 32 & 64 Bit
Neo Piano Hybrid Modeling Engine (Limited Features)
Yamaha C7 Sound - Note duration is limited within 18 seconds
Some features like resonance is missing
71. Free Sample Science Plugins - Free
Here one can find SIX Free Plugin instruments that are simple but sounds good. If you don't have enough space in your drive for huge samples, this will be the best alternate for the same.
PRODUCT FEATURES

Please check the individual pages for features.
72. MonasteryGrand by Meldaproduction - Free
This virtual instrument has been designed with modern pop & rock production in mind, but it suits well to any music style. It has its own effects section containing Delay, Reverb, Compressor and Enhancer.
MonasteryGrand requires MSoundFactory to work. Please check the details before you download 3.52 GB file.
73. Rocksichord by Soniccouture - Free ( Kontakt Instrument)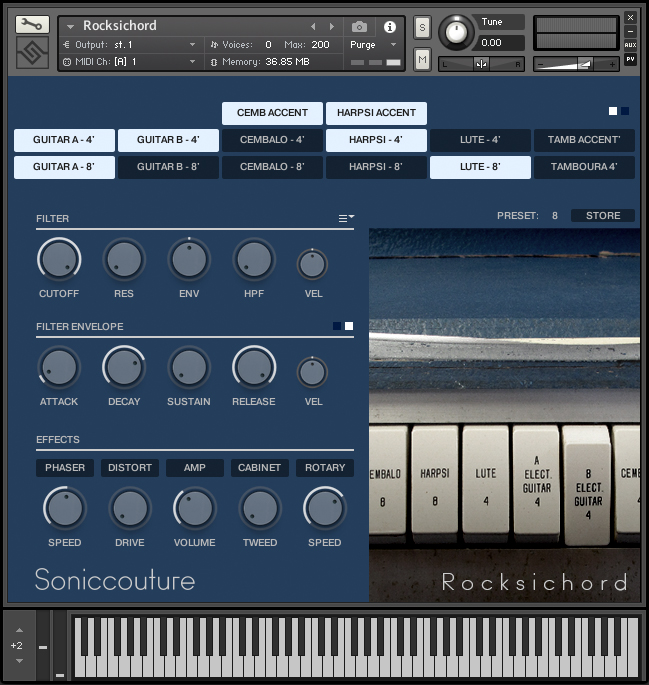 ALL 12 ORIGINAL STOPS + ACCENTS
24BIT 44.1KHZ SAMPLING
STOPS MIXING CONTROLS
350 MB SAMPLE LIBRARY WITH FULL EFFECTS SECTION
This is a Kontakt Player instrument. This means that you do not need to own the full version of NI Kontakt to use it. It will run as a plug-in instrument in any VST/AU/RTAS/AAX/WASAPI,compatible host program or DAW
Happy New Year !!!
More Free plugins will be added soon. Don't forget to visit again. Thank you !!!