Magic Dice generates random and beautiful wet-FX textures. It turns simple sound into very impressive and unpredictable sound.
You can get everything from hazy space echoes to alien-sounding modulation effects. There are countless possibilities, and you'll never hear the same outcome twice!
1. TRAPDRIVE by Diginoiz
TRAPDRIVE is a new distortion plugin dedicated especially to the heavy side of trap music and every genre related to it or drawing from it!
Tough, rough, harsh, possibly even drastic (careful with that knobs!), but at the same time giving your tracks that desirable edge, adding the extra spice, making them stand out in a wild way!
TrapDrive is available on both Mac and Pc computers. All DAWs that support VST3 (Windows) or VST3/AU (MacOS) are compatible. VST2 support is not enough, thus Maschine and AKAI MPC Studio are examples of programs that are not currently compatible.
We recommend latest versions of operating systems but minimal requirements are: Windows 7 64-bit for PC, MacOS 10.12 64-bit for Apple Mac
2. HY-Delay4 Free by HY-Plugins
This free version only has 1 delay mode as opposed to the 5 of the full version.
Features
1 delay mode(Simple delay)

EQ

Ducker

Randomizer
System Requirements
PC
Windows 7 or higher

VST2, VST3 (32/64-bit)
Mac
macOS 10.11 or higher

VST2, VST3, and AU (64-bit)
3 Doppler Dome by Aegeanmusic
Doppler Dome is a free audio plug-in based on the Doppler effect. Explained simply, the Doppler effect is something that happens to sound when the listener and the sound source are getting closer together or farther appart. For example, a car sound when you are in the car might have a particular frequency, but the frequency will be lower if the car is moving away from you. If the car passes right by you it will be high as it gets closer and then low as it gets farther.
In Doppler Dome, the center is the listener and the sound source moves along a path. Drag the dots to adjust the path's bezier curves. The path can act like an LFO, or a loop.
The Blend will mix the pitch effect with the dry signal, this is a bit like a chorus or modulated delay. The Pitch Scale knob determines how much pitch is affected, it can be turned off by setting it to zero. The Volume Scale Scale knob determines how much volume affected, based on distance. The Pan Scale Scale knob determines how much L/R position is affected, based on left and right position.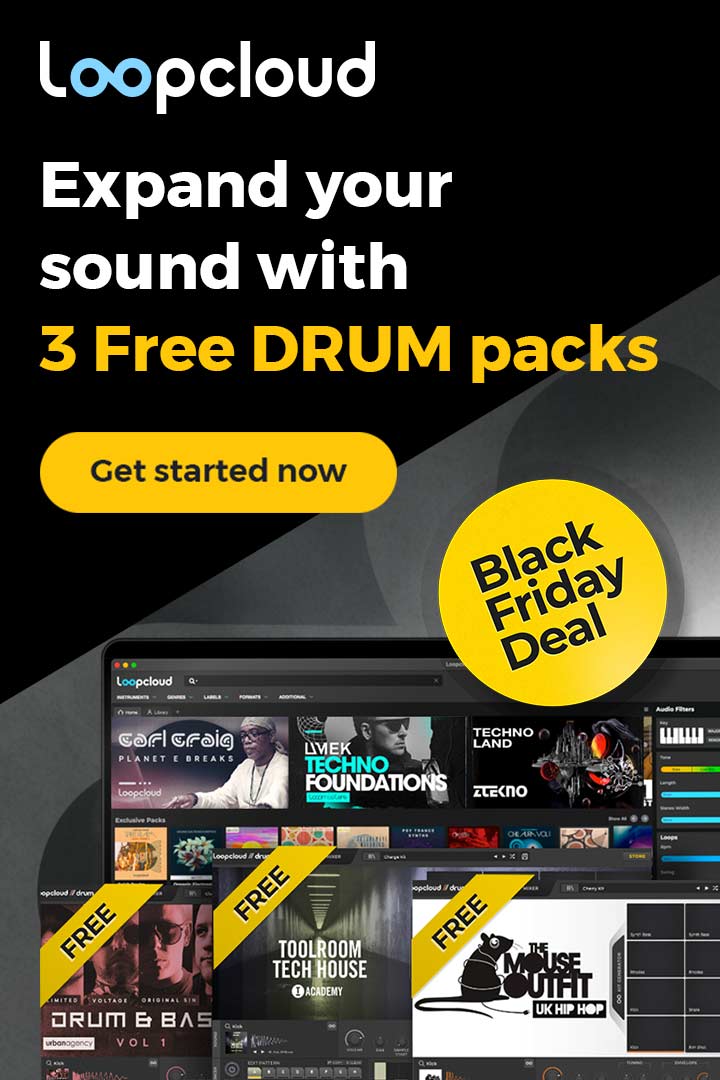 1. Black Friday Big Bundle - 11 Plugins | $12.50
Original Price : $1121.00 | Offer Price : $12.50
2. IDOL Crossgrade from ANY Beatmaker 2 Plugin by UJAM
Crossgrade Note: This is a crossgrade for owners of ANY UJAM Beatmaker 2 series plugin, including KANDY, VOID, HYPE, VICE, DOPE 2, HUSTLE 2, EDEN 2 or NEMESIS.
Original Price : $69.00 | Offer Price : $29
3. Hattricks Virtual Instrument by Diginoiz
Hattricks is a sampler and a sequencer with rhythm divisions assigned to keys. In practice you just press a key and it plays a pre-programmed looped rhythm division.
Original Price : $69.00 | Offer Price : $29
We all have a habit of celebrating our festivities advance. However, this is beneficial to all because we will have a significant number of days to enjoy. For this Black Friday, we've compiled a list of the top FREE and Premium Audio Plugin Deals. Take advantage of these limited-time free and premium offers and have fun making music.
1. Unison Free Black Friday Pack
Unison Free Black Friday Pack – Including 465 unique samples, MIDI's and presets.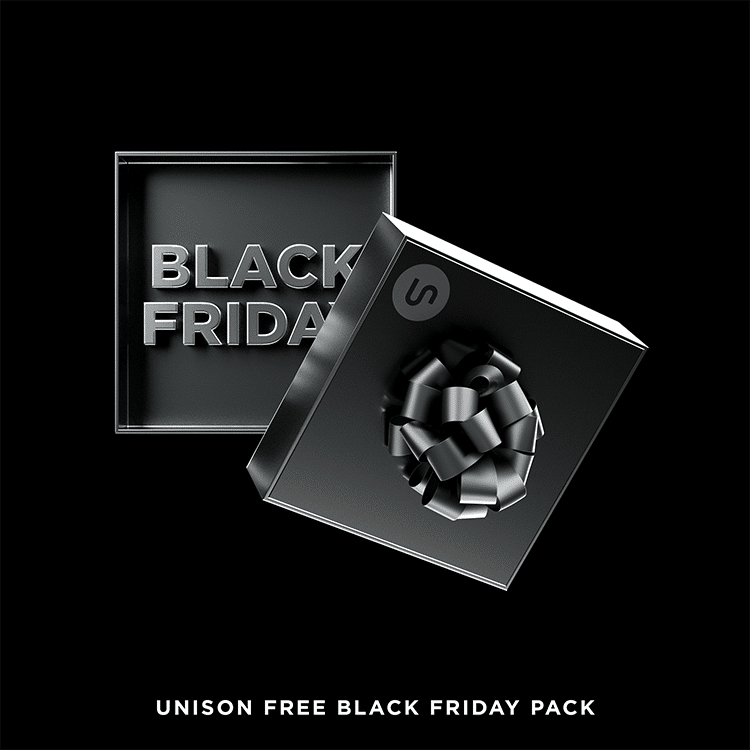 What's inside the Unison Free Black Friday Pack?
40x Advanced Scales MIDI Files

75x Artist Series Samples

15x Bass Loops

15x Drum Loops

36x Famous MIDI Chord Progressions

15x Melody Loops

36x MIDI Basslines

36x MIDI Chord Progressions

10x Full MIDI Drum Kits / 58x MIDI Drum Patterns

36x MIDI Melodies

12x Omnisphere Presets

55x Unique One-Shots (In C, E & G#)

20x Serum Presets

16x Vocals
Offer duration : Not available
2. 16 FREE SAMPLE PACKS BY SLATE DIGITAL
COMPITABE WITH
Offer ends on : 31.12.21
3. Fruit Shake by Insession Audio - ITS FREE
Fruit Shake presents four fruit-shaped shakers and one carrot (for your good health!) in an easy-to-use interface based on our Shimmer Shake Strike percussion engine. Designed for the Free Kontakt Player platform, Fruit Shake is a musical, fun and simple way to add shaker sounds to a song, and is available at no cost for a limited time.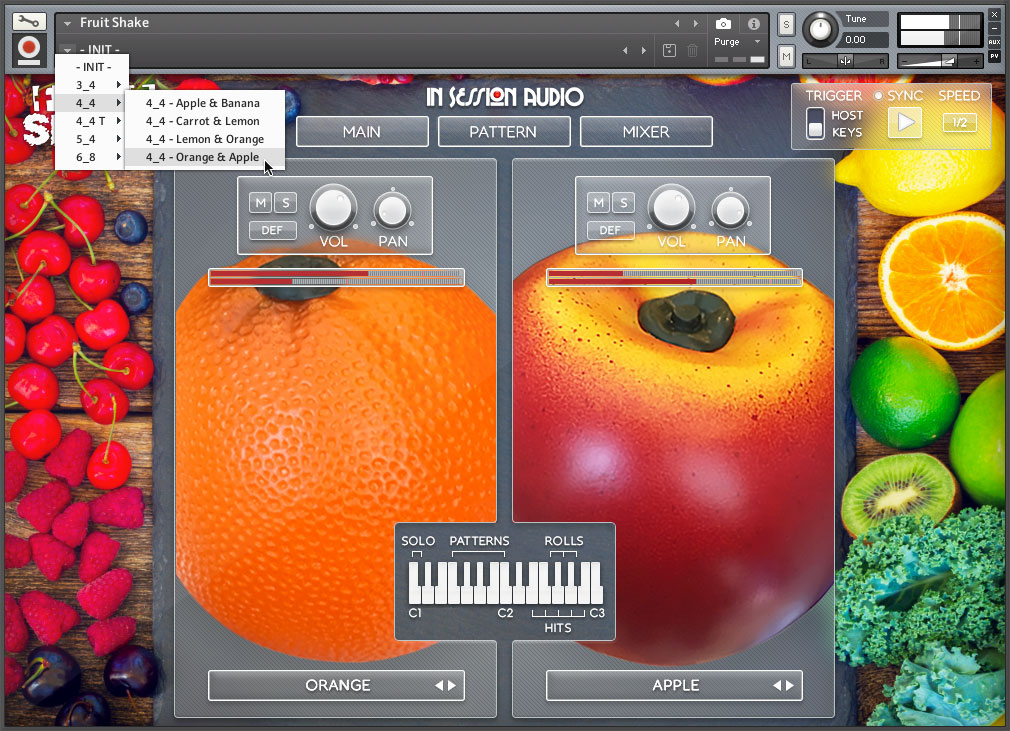 Offer duration : Ends on November 24, 2021
4. Waves Plugins
Get an offer upto 50% when you purchase four plugins. But thats not the deal because we are providing you additional code that will lower the total amount by 10%.
Get additional 10% offer with this code: YNY23
At a time, one coupon code can be applied and can be used for an unlimited period of time. The prices will be reduced when the coupon code is applied!
Pluginbox recommendations:
- H-Reverb Hybrid Reverb - $29.99
- Flow Motion FM Synth - $29.99
- Bass Slapper - $29.99
- OVox Vocal ReSynthesis - $47.99
5. Melda Production - 50% OFF Everything
On the official website of Melda Production, one can get 50% OFF on Everything! Including Bundles. This sale ends on 30 November 2021!
Offer ends on: 30th November 2021
6. FL Studio Bundle Offer by Image-Line
FL STUDIO Black Friday Sale | New customers get FL Studio All Plugins Edition + Bonuses for just $399.
Offer ends on : 30th Nov 2021
6. iZotope | Deals are starting at $9.99
Industry-leading plugins including Ozone Elements, Neutron Elements, RX Elements, and Nectar Elements plus creative staples like Trash 2 and Iris 2, legendary Exponential Audio reverbs like PhoenixVerb and R2, and hundreds of sounds and presets are available at huge discount.
A. Iris 2 Synth | Offer Price : $9.99
Create and discover musical sounds that have never been heard before. An inspiring sample-based synthesizer, Iris 2 is immediately playable—combining the power of a sampler, the flexibility of a modular synth, and the fun of spectral filtering.
Operating Systems: MacOS 10.13.6 High Sierra - MacOS 11.6 Big Sur (*Intel Macs or Apple Silicon Macs in Rosetta mode only) (64-bit only) | Windows 7 - 10 (64-bit only)
Plugin Formats: AU | VST | VST3 | AAX | RTAS
Offer Price : $9.99
B. BreakTweaker Expanded Drum Machine | Offer Price : $9.99
Designed by BT and developed by iZotope, BreakTweaker is not just a drum machine: it's a drum sculpting and beat sequencing environment that blurs the line between rhythm and melody. Give your beats an ever-evolving depth that gets better the longer they play. Use rhythmic slicing to drive everything from pitched melodic lines to sweeping rhythmic overtures.
Operating Systems: MacOS 10.13.6 High Sierra - MacOS 11.6 Big Sur (*Intel Macs or Apple Silicon Macs in Rosetta mode only) (64-bit only) | Windows 7 - 10 (64-bit only)
Plugin Formats: AU | VST | VST3 | AAX | RTAS
Offer Price : $9.99
7. WA PRODUCTION
WA PRODUCTION has announced Black Friday Offer with a huge discount on selected products. One may find offers at as low as $5 only.
8. Ugritone
Sitewide Extra 20% OFF | Coupon Code : UPBBLACK20
Ugritone is famous for making plugins, virtual instruments and sound packs for music producers. More than 75 products have been made by Ron D. Rock and Toni Kauko.
During this festival time, one can get additional 20% OFF on the Black Friday Deal on any of the product.
Coupon Code : UPBBLACK20 | Ends on 15th December
Enjoy the Black Friday offers and don't forget to give your review in the comment box.
Cheers !!!